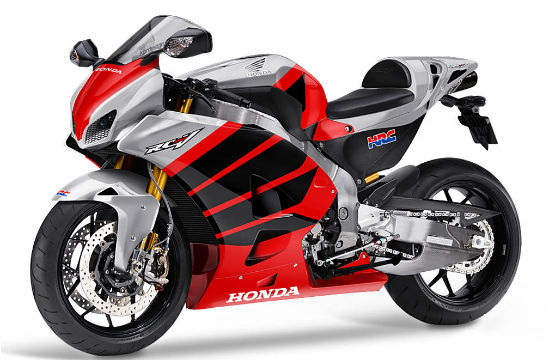 Honda look set to enthrall enthusiasts come EICMA 2013 later this year. Rumour has it that the Japanese marque will shed some light on the much-awaited RCV 1000 MotoGP replica. Ever since the RCV 1000 surfaced on the internet, there has been much talk regarding this amazing piece of machinery.
However, the RCV 1000 will be unlike any replica ever made; this bad boy is expected to come with a price tag of a whopping €100,000 ($133,500 / Rs 84.5 lakh). For this amount of money, Honda are set to deliver a bike with specs pretty close to those of the RC213V Dani Pedrosa and Marc Marquez are riding.
Although there has been no official news by Honda regarding the RCV 1000, few insiders claim that the masterpiece on two-wheels is already ready. All we can say is that we would have to wait until EICMA 2013 to see the RCV 1000 in all its grandeur.
Story: Sayem Syed