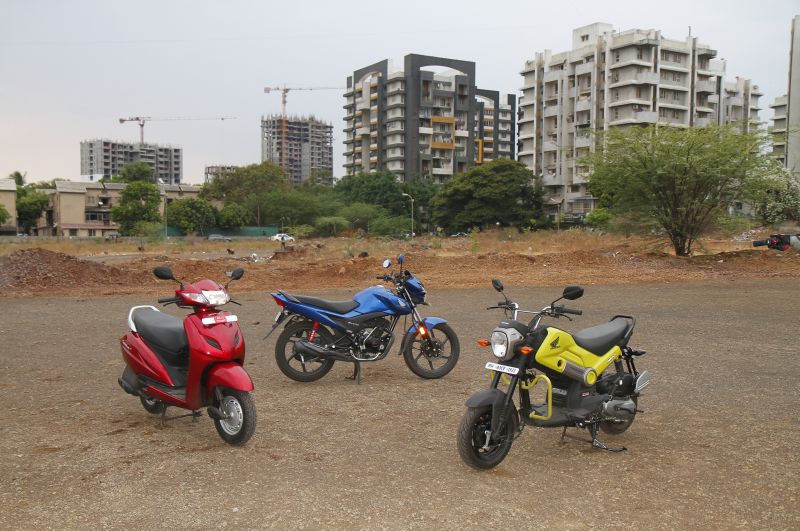 Honda Motorcycle and Scooter India (HMSI) create new festival sales record.
More than 12 lakh happy customers took home a Honda two-wheeler this festive season making the Japanese brand extremely pleased with themselves. Honda's retail sales crossed by 25% during this festive season which enabled them to cross the 10 lakh customers mark for the first time. This sudden boom in sales is owed primarily to the Activa and CB Shine models. They sold 7 lakh and 2 lakh models respectively.
Keita Muramatsu, President & CEO, Honda Motorcycle & Scooter India Pvt. Ltd. said, "What is more encouraging is that we added 2.6 lac customers only on Dhanteras day!". He mentioned that they started preparations for this festive season six months in advance. He also observed that the automatic scooter market has been consistently driving the two-wheeler market.
Clearly on a roll, Honda also managed to shatter the sales records for the period of April-October 2016. Yadvinder Singh Guleria, Senior Vice President – Sales & Marketing, Honda Motorcycle & Scooter India Pvt. Ltd. said, "Moreover, Honda also closed its April to October, 2016 YTD despatch with 21% growth which is nearly double that of the 12% industry growth." The numbers are astounding as Honda managed to achieve its fastest 30 lakh sales ever within just seven months in India. The automatic scooter sales soared sky high as they crossed the 20 lakh mark with 26% growth. The motorcycle department was close behind having crossed the 10 lakh milestone for the first time with a growth of 12%. This magnitude of sales managed to propel Honda to become the highest market-share gainer. They became the only company to have a 2% gain and a total of 26% share. Currently, they are leading the two-wheeler industry volume growth having grown by 21% which is almost double the 11% growth of the industry.
October was the month that made all the difference. They managed to sell 4.9 lakh units registering a 9% growth over the October 2015 sales. Automatic scooters were the clear winner here as they coasted above the 3 lakh mark for the fourth month in a row. Exports also showed consistent growth as they went over the 20,000 mark for the fifth month in the current fiscal with a stellar 29% growth.