It was a long day's ride of over 500 kilometres to our destination, Siliguri, and we made it across the border, a scant 30 km away from this hill-station, by 9.20 pm. Just 40 minutes shy of the border closing, so we nearly got stuck in Nepal and didn't even know it until one of the officers at the border congratulated us on our good timing! We just had to produce our permits on the way out in the form of border formalities and about 45 minutes later we were at our hotel in Siliguri, enjoying some much-needed rest.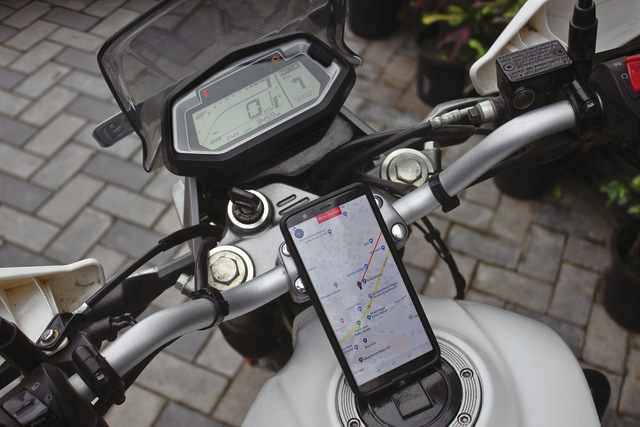 The following morning, I got the Hero RideGuide App fired up and had turn-by-turn navigation guiding me from the dash to Phuetsholing. This is the gateway to Bhutan and, as such, is situated on the Indo-Bhutan border. That meant I only had about 150 km to cover on roads that were amazing and offered some epic sights. As you ride along on wide, smooth highways, you have tea estates keeping you company for the most part.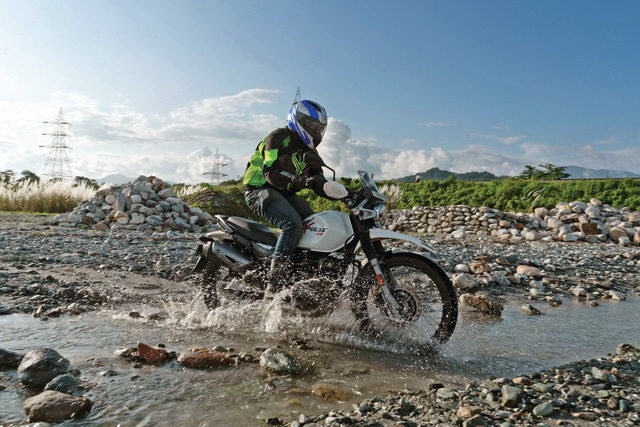 We also spotted a gorgeous, gurgling stream just off the road and pulled in to have a bit of a splash about. After all, when you have the Xpulse, you can't pass up opportunities for some off-road high jinks. The Xpulse's long-travel suspension really comes in handy when you're riding through the rough stuff and its 220 millimetres of ground clearance means you can ride over rocks and through ruts without running the risk of hearing that heart-rending sound of the bike's bottom being scraped on anything. The position of the exhaust is high enough that you can muck about in streams like I was and not fret about causing any issues either. After indulging myself for longer than strictly necessary, we continued onward to Phuentsholing.