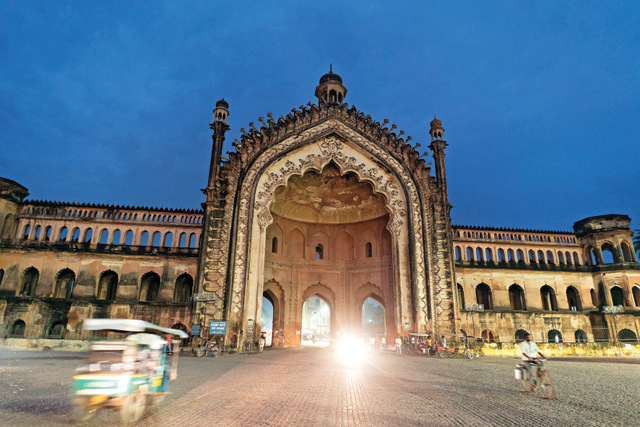 Soon enough, I had arrived in the city of nawabs. The capital of Uttar Pradesh is steeped in history and boasts of some glorious architecture. First of which is the Rumi Darwaza. Built in 1784, the ornate entryway was built under the rule of Nawab Asaf-ud-Daula of the Awadh empire. This sprawling gate stands 60 feet tall and is a sight to behold. There is a cluster of monuments in the vicinity of the gate that includes the Bada Imambara and Chota Imambara. Two spectacular Islamic shrines each unique and imposing in its own right.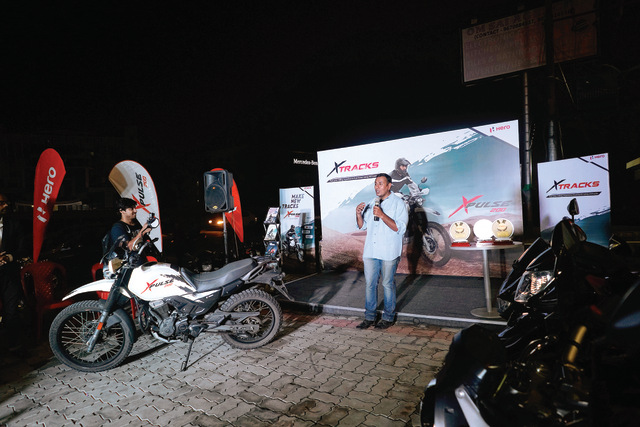 In Lucknow, I also made my first dealership visit along the route. Having a chat with local auto enthusiasts and Hero owners about riding, road trips, safety, and life in general was an absolutely invigorating experience. The perfect springboard to begin our first border crossing experience. So, the next day, I did just that, making my way to the Indo-Nepal border at Sanauli. On the way to Sanauli, we experienced some spells of heavy rain. Unfazed, the Xpulse and I just kept on going. We had another dealership visit scheduled just 15 km before Sanauli. Here the pulse was given a thorough wash and we chatted with the management. Not only did they sort our bike out for us, but they also arranged for someone to meet us at the border and help us through the process. Furthermore, members of the dealership also gave us a guard of honour on their Xpulse 200Ts and Xtreme 200s almost all the way to the border. What a fantastic way to say goodbye to India!
By the time I was done crossing over, sorting out the permits (check out the box for details of the process), eating momos and getting a local SIM card, night had well and truly set in. So, I rode a scant 25 kilometres further into Nepal and called it a night at Butwal.