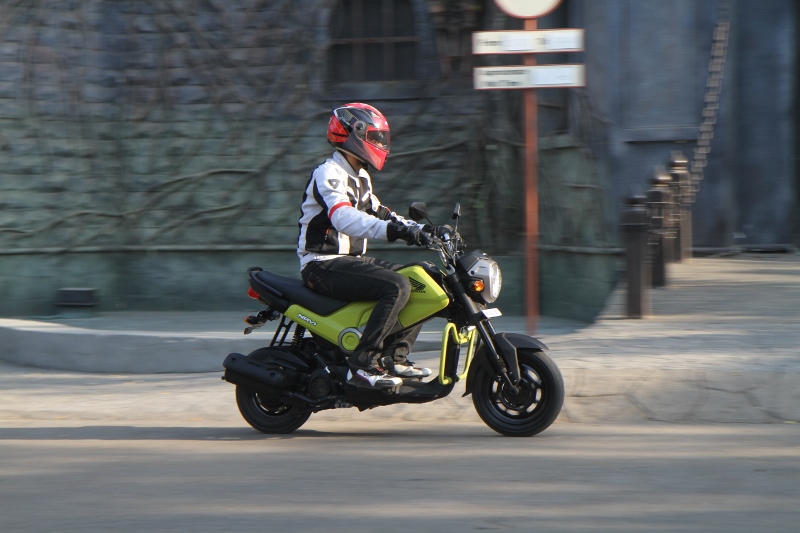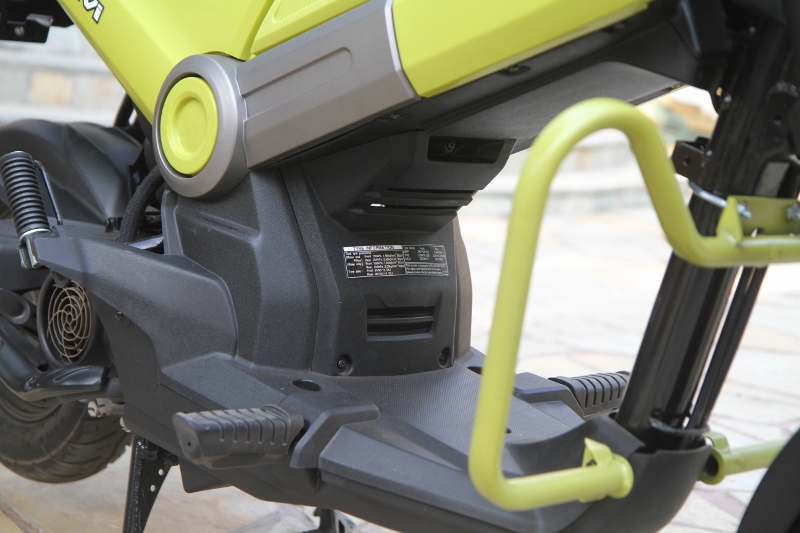 Dimensionally, even though the Navi seems quite small, it is actually a smidge longer at 1,805 mm than the Activa's 1,761 mm length. At 156 mm, the Navi's ground clearance is a fraction higher as well than the Activa's 153 mm. Saddle height however is identical at 765 mm. But why are we suddenly talking about the Activa? Well, you see under the Navi's motorcycle skin, it is actually a somewhat tweaked Activa. Naturally, the Navi shares its underbone chassis with India's highest selling scooter. The upside down telescopic forks up front however are new.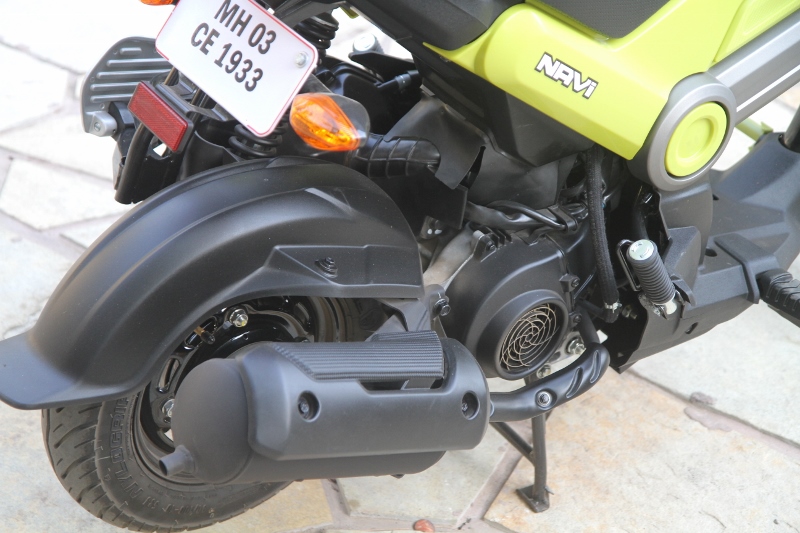 Apart from the chassis, the Navi also borrows the Activa's 109.2 cc air cooled single coupled to a V-matic transmission. Peak output is rated at 7.94 PS at 7,000 RPM and 8.96 Nm of max torque at 5,500 RPM. Despite the identical output figures, the Navi feels far peppier than the Activa ever did. The reason for this is that the Navi's kerb weight of 101 kg is lighter than the Activa's 108 kg kerb weight. With its scooter like operation, the Navi is also great for pottering around urban fun zones.
And where fun is concerned, the diminutive bike delivers by the loads. The nature of this bike is such that you want to ride it for experiencing maximum fun and not just for convenient commuting. It's so nimble and agile that you can flick it left or right through a narrow S, pick it up and then repeat the performance at the next narrow S without ever batting an eyelid. Without the mass of a typical scooter weighing on the front suspension and the entire weight of the engine at the rear, the front does feel a little flighty but given the Navi's rather manageable outputs, that isn't really a problem.