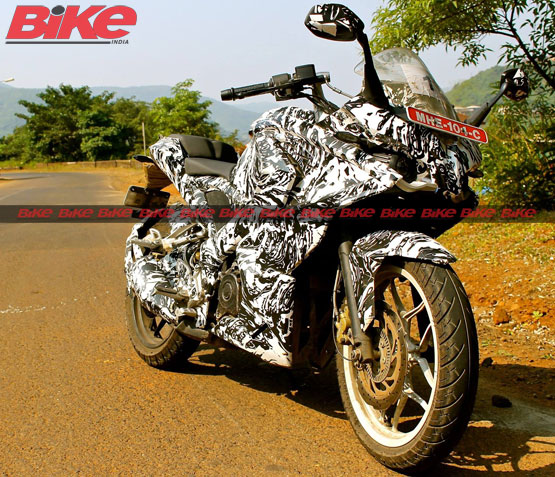 Bajaj has been caught testing a fully-faired Pulsar on the outskirts of the city of Pune. Sharp-eyed snapper Nitin Aggarwal has got us the dope on the new bike, but believes it's still a 200, rather than a 375. Either way, it's exciting news for the biking fraternity as Bajaj has once again taken another step in the right direction.
Why, you may ask, are we saying this? It's because the Pulsar was one of only a handful of bikes which redefined the sport-segment in India. Now, building on the 200NS and their alliance with KTM, the new Pulsar range looks set to take the market by storm, yet again! The addition of the full fairing and possible fuel injection system with liquid cooling, means rider appeal moves up a few notches. Add the projector headlamps and the illumination quotient is taken care off. Then, you have to consider the availability of ABS as an option, which means that those who wish to push the limits of performance for the bike and themselves, will have the hardware to back up their actions. All this will come at a price which is not as steep as one would expect; rather one which is sure to bring a smile to the faces of those looking for affordable performance.
Going by the picture alone, we think this is very likely to be what we can expect the new Pulsar 375 to look like. And given the price of the KTM 390 Duke, it won't have many eyes watering with its price tag; more so, it will be the performance which brings that on.
Image: Nitin Aggarwal
Story: Jim Gorde