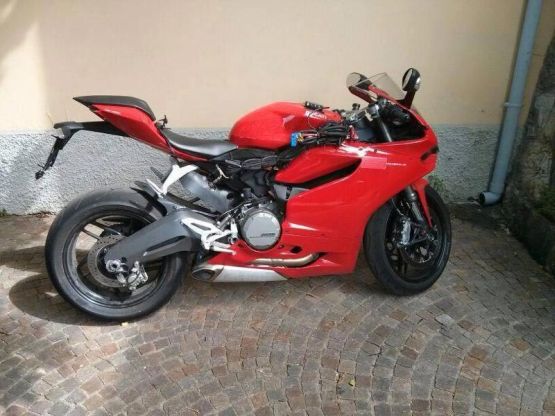 Not very surprising to be honest. Ducati has always had a lower capacity sportsbike in their line-up along with the flagship. The motorcycle seen in the picture above can be the scaled down Ducati sportsbike of the current generation.
Rumours of an 899 Panigale have been around for some time now and with the Milan motorcycle show (EICMA) just a couple of months away, the possibility can't be denied.
It is evident that the design of the bike is based on the 1199 Panigale. It may be powered by the rumoured 899cc version of the Panigale's 1198cc Superquadro engine or an upgraded and strengthened version of the 849.4cc engine powering the 848 Evo as the bike looks frameless like the 1199 Panigale. If so, it will have a power output of about 150 PS, with peak torque of over 100 Nm.
However, there are significant differences, like the two-sided swingarm instead of the trademark Ducati single-sided one. It may also feature lower spec brakes, suspension while omission of LED lights and some of the electronics can't be ruled out.
We shall find out in two months when Ducati presents their model year 2014 at EICMA. Follow Bike India for more news about the show.
Story: Piyush Sonsale