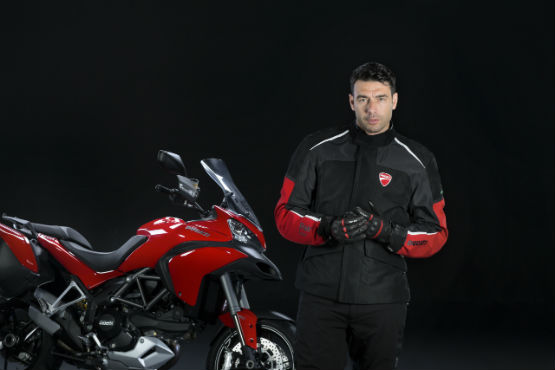 Italian superbike manufacturers Ducati have consistently been at the forefront of cutting edge motorbiking technology. The Italian giants continue to honour this trend with their latest offering – the Multistrada D-Air. For the first time ever in biking history, a production motorcycle will have in-built airbag capabilities.
In association with biking apparel kingpins Dainese, Ducati have developed a wireless sensor system that is directly integrated into the Multistrada's electronics. This sensor system is wirelessly jacked up to a specially designed airbag infused riding jacket by Dainese. So, if the sensor detects that an accident is imminent, it sends a signal to the jacket's receivers (with a response time of 45 milliseconds), causing the airbag in the jacket to be deployed, providing an additional layer of protection for the rider.
This is a major stride forward in biking safety technology, and will most likely be adapted by other major bike manufacturers the world over as well. For now however, Ducati leads the throng. Initially, the Multistrada D-Air will only be made available only in Europe, with the bike slated for a May 2014 launch, and more information regarding the bike will surface around the mid-April mark, so stay tuned.
Story: Harket Suchde