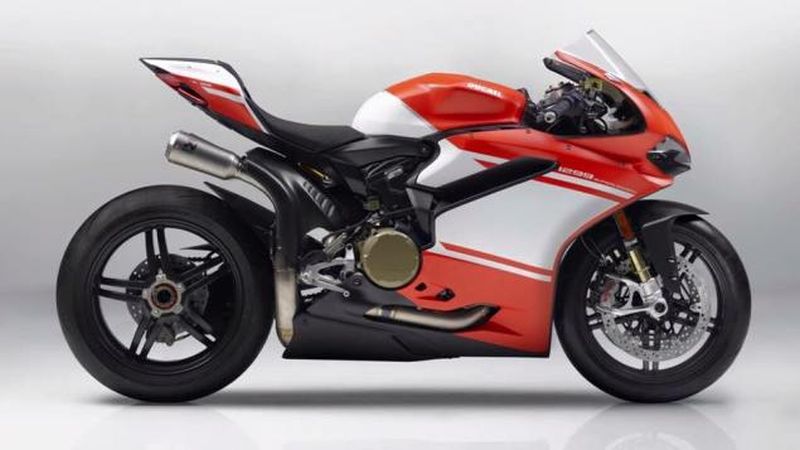 Ducati put the 1299 through a strict diet.
If you visit the microsite that Ducati have put up for their Project 1408 motorcycle, you will be greeted by a page that hides its secrets with a username and password. The few that have access to this space have shared pictures on social media for the rest of the world to see. Whoever those kind souls were, we would like to thank them because the shares were mind-blowing.
The latest offering from the Italian stable will be called the Ducati 1299 Superleggera and it is one mean machine. The entire bike has been put through an extreme weight loss treatment with almost all the parts of the bike simply oozing carbon-fibre. As if that wasn't enough, the conventional Ducati exhaust has been replaced with a WSBK-spec Akrapovic exhaust system. This means that the bike now produces a staggering 215 PS of power from the V-Twin Superquadro engine. The cherry on the cake is that this superbike weighs only 150 kg (dry), which is almost as much as an average 200-cc street bike. This means that the power-to-weight ratio – 1,433 PS/tonne – is off the charts, which is sure to make many a biker rub their hands in glee.
Riding it is probably easier than owning one because only 500 units will be available for sale at a cost of US $80,000 (Rs 53.50 lakh) apiece. It is probably worth the money because this is without doubt the lightest and most powerful superbike from the Italian manufacturer. It is expected to be one of the hot topics at the EICMA show in Italy. More images and detailed specifications will be released post the show. Until then, let's ogle at the leaked images.