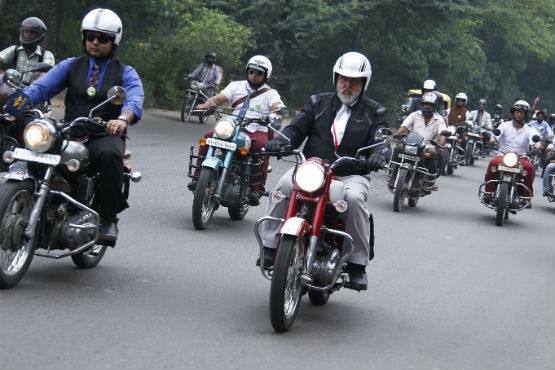 The Distinguished Gentleman's Ride is a global event where bikers from 110 different cities hit their local cities' streets simultaneously on old-school rides wearing formal clothing. For the first time ever, an Indian city in the form of New Delhi was also part of the event, and it was hosted by a bunch of Royal Enfield enthusiasts, both men and women, who go by the moniker Royal Mavericks.
The ride took place on the 29th of September across the globe, which included the New Delhi leg, in which 72 bikers took to the streets on their Royal Enfield. Tarique Afaque, Founder, Royal Mavericks, was quite proud at how the event turned out, he said, "It gives us immense pleasure and honour to conduct the DGR first time ever in India. It is very exciting to see the riders come out in huge numbers and participate in this momentous occasion. Royal Mavericks takes immense pride in being associated with 'Distinguished Gentleman's Ride' (DGR) for a special cause in the Capital for the first time in India and we are looking forward for such rides in future too."
Following a highly successful inaugural run in 2012 which was held across 64 cities, the Ride has built on its original premise of riders celebrating their bikes' vintage lineages and inspirations, and paying tribute to biking culture of the yesteryears by dressing up in strictly formal, vintage-style clothing for the event, by incorporating the task of raising awareness and funds for a charity to its list of aspirations along with the aforementioned celebrations and the joy of riding. This year, the issue the ride aimed at raising awareness for was Prostate Cancer, with the proceeds from the Indian leg of the ride going to the The Prostate Cancer Foundation, Australia.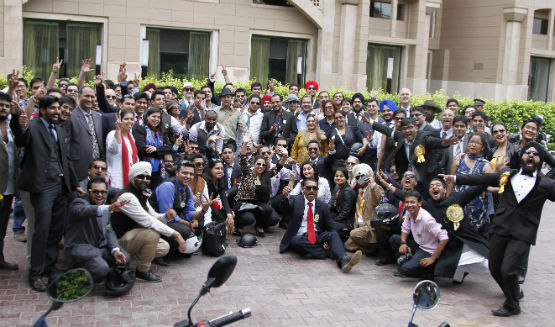 Story: Harket Suchde