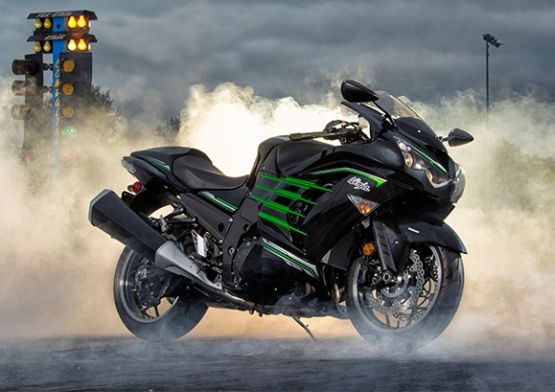 If you remember, about three years ago, Japan's Kawasaki Heavy Industries founded the India Kawasaki Motors Pvt. Ltd. (IKM), the Indian subsidiary for their motorcycle business. Over the years the Japanese company with partners Bajaj Auto have launched some amazing piece of machinery in our country in the shape of the Ninja 250R, 650R and more recently the Ninja 300, which are sold from the latter's Pro-Biking showrooms.
But the twist in the story is that now IKM is setting up individual showrooms in key motorcycle markets of our country, beginning from our very own Pune. The work at the Pune dealership is in full swing and would commence operations soon, to cash on the festive season. The first two models to be offered from the Kawasaki showroom would be the landmark model Ninja ZX-14R and the popular litre-class Ninja ZX-10R brought in as CBU (Completely Built Up) units.
Many enthusiasts from the Indian motorcycle fraternity have been waiting with bated breath for the ZX-14R. Powered by a 1441-cc motor capable of over 200 PS, this large and comfortable supersport comes equipped with Kawasaki 's acclaimed ram-air system that has a unique design to channelise air towards the engine. The company's website claims it to be 'the world's fastest and most powerful production bike'. Need we say more?
While the Ninja ZX-10R is comes with the race winning Kawasaki superbike DNA, powered by a sweet 998cc, inline-four engine that also churns out close to 200 PS offering smooth yet stunning performance. With its sharp handling it can truly give European bikes a run for the money.
According to people close to the project, Kawasaki would be launching the bikes in the month of September, with the Ninja ZX-10R priced around Rs 15 lakh, while the Ninja ZX-14R would set you back by about Rs 17 lakh (ex-showroom).
Story: Sarmad Kadiri