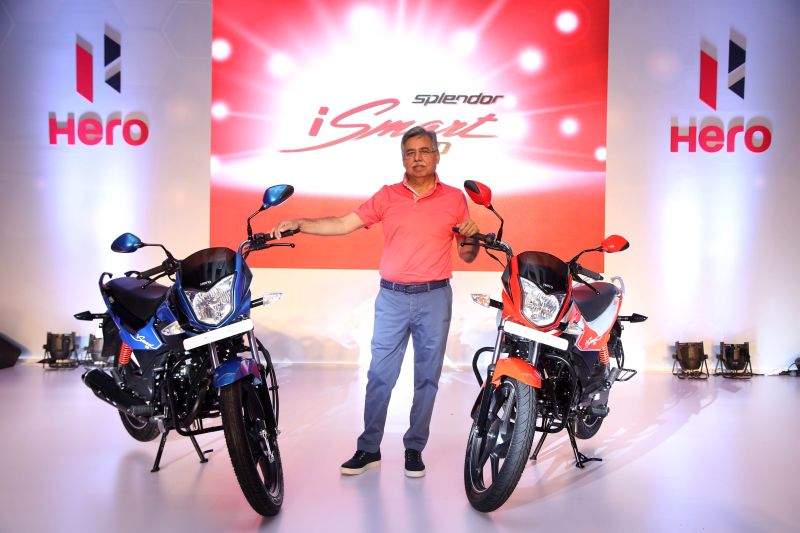 The Hero MotoCorp Board of Directors re-appoints Pawan Munjal as Chairman along with some other significant changes with an eye on expansion
Story: Team Bike India
At its most recent meeting, the Board of Directors of India's largest two-wheeler manufacturer – Hero MotoCorp, has announced the re-appointment of Pawan Munjal as the Chairman of the company for the next five years, starting 1 October, 2016. His current tenure as the Chairman would have ended at the end of September this year.
Aiming to consolidate the company's leadership position in the domestic market while continuing its expansion strategy overseas, the Board announced two more changes to the leadership team. Vikram Kasbekar, Head of Operations and Supply Chain at Hero, has now been appointed as a member of the Board, while Neerja Sharma has been appointed as the Company Secretary and Chief Compliance Officer.
Kasbekar brings close to four decades of experience in the area of supply chain management, operations, project engineering and manufacturing (all of which are key focus areas for Hero MotoCorp) and has been with the company for 14 long years. In his expanded role Kasbekar will also take charge of aspects like risk mitigation, global operations strategy, operational cost management, and compliance.
Meanwhile, Sharma brings in over a quarter of a century of experience in areas of governance and compliance. As a key member of Hero's leadership team, she will guide the team in all Secretarial functions while addressing all priorities and challenges.
"Over the years we have set global benchmarks in creating world-class manufacturing and operational facilities to ensure that our products are best-in-class in terms of design, technology and quality. Good corporate governance has always been the hallmark of Hero MotoCorp. This has become all the more pertinent in recent times, and the role of the Secretarial functions has significantly enhanced. The elevation of Vikram (Kasbekar) to the Board and the appointment of Neerja (Sharma) demonstrate our commitment to expand our business aggressively by attaining new levels of growth, while we continue to maintain the highest standards of governance," said Pawan Munjal, Chairman, Managing Director and CEO, Hero MotoCorp.