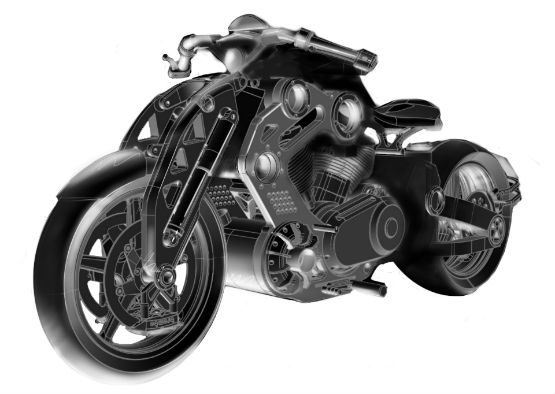 Confederate doesn't come out with bikes very often, or in very high quantities. So, when they do come out with a new model, it always generates a lot of intrigue in biking circles. This latest one, christened the C2 P-51 Fighter is the second generation of it's 'Fighter' line, and only 31 of these masterpieces will be produced.
IF you've noticed a few easily visible differences in the design philosophy from previous Confederate bikes, don't be alarmed. The reason behind these tweaks is the influence of famed automobile designer Pierre Terblanche who's most notorious stint before Confederate was at Ducati. He's actually the man behind the design of the controversial 999 that made waves of both wonder and discontent when it initially came out.
This bike sports a distinct visual appeal that makes it look like something that's travelled back in time and into our era, rather than a current design. It's outrageous, and is most definitely one of the most unique looking bikes you'll ever see.
Specifications and cost are both still under wraps, but expect it to be really fast and carry a premium price tag. Here's a video of the making of the C2 P-51 Fighter with Terblanche weighing in too.
http://vimeo.com/81249210#
Story: Harket Suchde