Even in this age of e-books and widespread self-publishing, good motorcycling books are few and hard to come by. So it is always a pleasant surprise when sheer serendipity lands in our hands a copy of a page-turner.Always fascinating, often funny and frequently poetic, Gordon Bunker's The Making of a Motorcyclist is a heartfelt account of a biker's adventures and experiences riding his bike around the United States of America. Over the course of his travels, the author encounters a multitude of fascinating customs, friends and strangers and suffers all the trials and tribulations that long-distance riders are so familiar with. All along the pages, his love for his bike and exploring new places are evident. In loving detail, he describes how his overarching love for motorcycles has led him off the beaten track, introduced him to new cultures and people as well as moments of self-introspection and discovery and even some romantic affairs.
The author also goes into vivid detail about the mechanical aspects of his motorcycles, ranging from Harleys to Ducatis to Beemers, every now and then. My personal favourite parts are when he humorously expounds the nature of motorcycles from different brands and their typical riders. With such an easygoing flow, this 149-page book comes to an end all too fast and you're left wishing that it were just a bit longer.
Gordon Bunker, born in 1957 in New Hampshire, USA, is a dyed-in-the-wool biking aficionado with a flair for languages and self-deprecating humour. Fuelled by a passion for engines and everything mechanical at a very early age, he took to motorcycling at a tender age and since then has been riding around the American subcontinent on various motorcycles, most recently a 2007 BMW R1200 R. In the pursuit of his endeavours, he has also juggled a variety of jobs like picking apples, washing dishes, boat building, fine art conservation, furniture design and building, motorcycle service, architecture, construction and bottling spirits, all of which left him unfulfilled. His experiences, documented on his blog, www.gordonbunker.blogspot.com, have been read by readers in 65 countries and his writings have been published in magazines like 'Drive', 'Roundel', 'Pilgrimage' and BMW's very own in-house magazine. In addition to The Making of a Motorcyclist, Bunker has also penned another novel, In America.
– Saeed Akhtar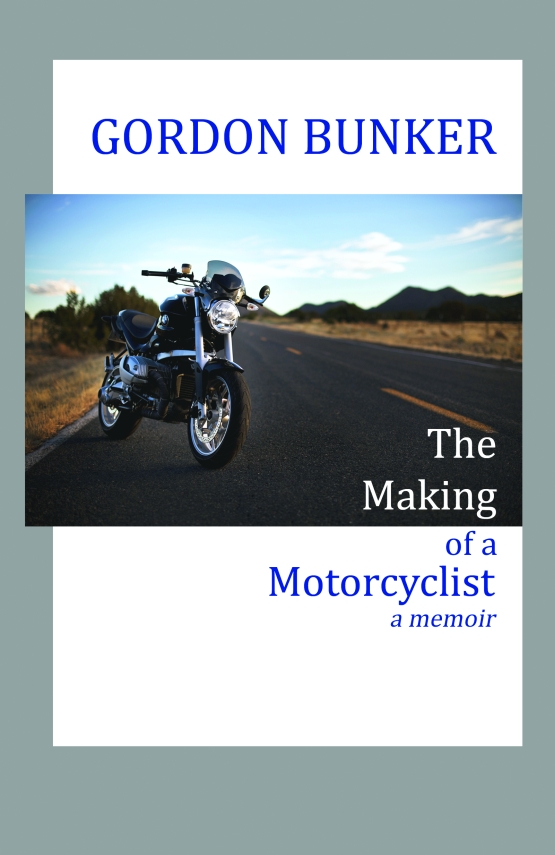 Author: Gordon Bunker
Publisher: Createspace
(ISBN-13 9781468115734)
Pages: 149
Price: Rs 588 (paperback, Flipkart), Rs 231.16 (Amazon Kindle)