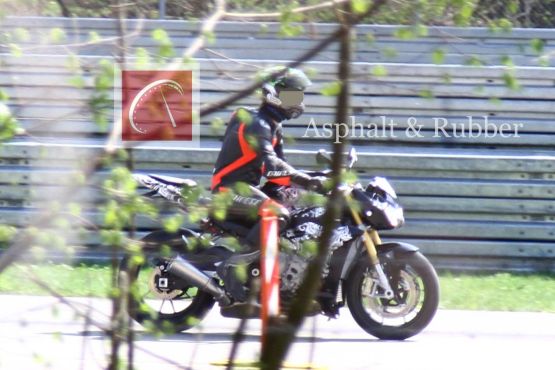 It has been known for some time that BMW is developing a naked version of its S1000RR superbike; Bike India readers will recall the news we carried two months ago about the bike being tested on the streets of Italy. The bike was spotted again recently and hints at what BMW Motorrad are likely to debut at the EICMA Show in Milan later this year.
The side and head-on view shows what could be the final or close-to-final headlight assemble with the characteristic winking headlamps. Cues of the S1000RR are seen in a side view of many of the Naked's components, including the design of the exhaust.
What is still known is any detail about the powerplant. BMW has often not toed the line of some other manufacturers whose naked bikes are toned-down versions of their sportsbike cousins; enthusiasts will be licking their lips in anticipation of BMW leaving the 195.6 in-line four-cylinder engine in its original sporty state of tune.
The bike also features ABS and traction control as well as an intake between the two headlights creating a RAM effect for the airbox, a feature missing in its competitors. Watch out enthusiasts – the Bavarians are on the prowl!

Story: Gaurav Nagpal
Picture source: asphaltandrubber.com