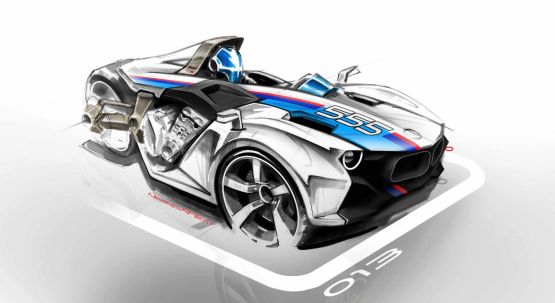 BMW Motorrad are well known for their radical concepts as they are for their motorcycles. The Bavarian brand has been envisioned in the eyes of acclaimed French design guru Nicolas Petit on a mesmerizing three-wheeler concept for the K1600GT.

Design cues might suggest that it as a KTM X-Bow rival in the future. The Frenchman has thought of the concept to be a hybrid trike sporting a 1.6L-six cylinder engine from the BMW K1600GTL tourer and with a front-end which has the DNA of the BMW i8.
And just like its future rival, the KTM X-Bow, Petit has envisioned a hybrid powertrain for his three-wheeler, with the motorcycle engine sitting next to the driver, and powering the rear wheel, while an electric powertrain manages getting the rubber down with the front wheels. Weather this concept will ever be a production reality we can't say, but it's definitely a pretty cool trike we have seen in a long time.
Picture courtsey: Nicolas Petit Artworks
Story: Sayem Parvez Syed