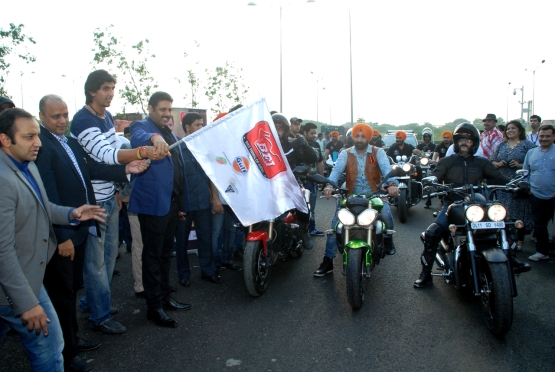 Bike Festival of India kicked off proceedings with a National Safety Ride.
Bike Festival of India (BFI) began the road to the Buddh International Circuit with a national safety ride flagged off today. Indian Cricketer Ishant Sharma flagged off the riders for the BFI National Safety Ride, India's longest safety awareness ride, which maps all corners of the country with riders on a Triumph Speed Triple and Thunderbird Storm, all of which will culminate into one mega bike festival in October which will see the Indian Cricket Team Captain and avid biker Mahendra Singh Dhoni there as well.
M S Dhoni is the brand ambassador for BFI. The brand aims to become a unique platform for the biking community across the country to come together and be a part of this biking adventure which highlights importance of safe biking. The biking festival will bring together over 120 biking communities from across the nation to participate in series of events as part of the festival set to be held at the Buddh International Circuit in Greater Noida on 4th and 5th October this year.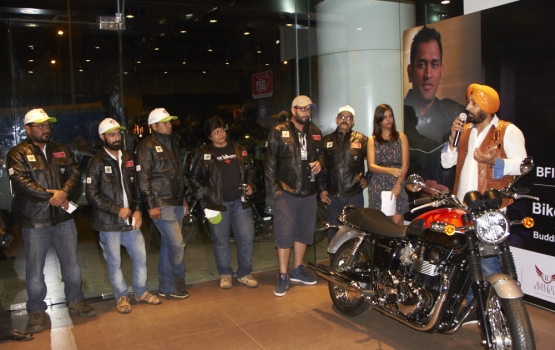 Story: Jim Gorde