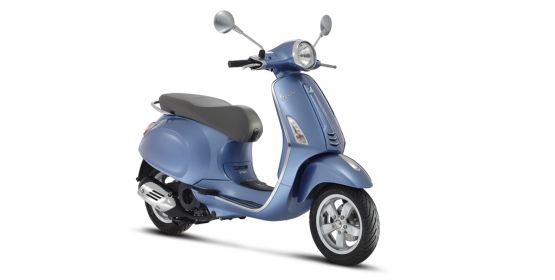 The 2013 EICMA saw the Italian scooter marque showcase its highly-anticipated Vespa Primavera for the global market. The Primavera (Italian for 'spring') oozes with the retro charm usually associated with Vespa scooters, and from a stand-still, the Primavera is all about class.
Officials at Vespa present at EICMA pointed out a few significant features in this new scooter offering: a redesigned dash which houses a hybrid analog – LCD instrumentation, several relocated components, a bigger under seat storage, and a shiny 200mm front disc.
The Primavera has been stated as a global offering for the world markets and will be offered in 50cc, 125cc and 150cc versions by the Italians. The rumor mill in India is abound with stories that Piaggio might bring the Vespa 125cc Primavera here as a replacement to the standard LX 125 model too, although nothing official has been disclosed yet. We certainly do feel that the forthcoming 2014 Auto-Expo might throw some light on the Primavera's possible Indian debut.
Story: Sayem Parvez Syed