The updated Benelli TRK 502's touring credentials and the annoying process of flying these days made us think that this might just be the right pair of wheels for a holiday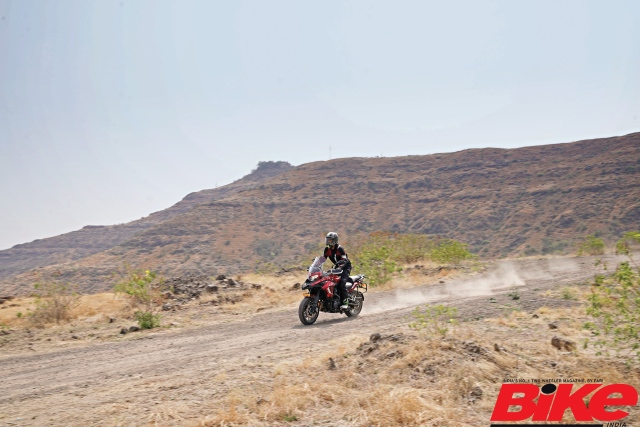 Story: Joshua Varghese
Photography: Sanjay Raikar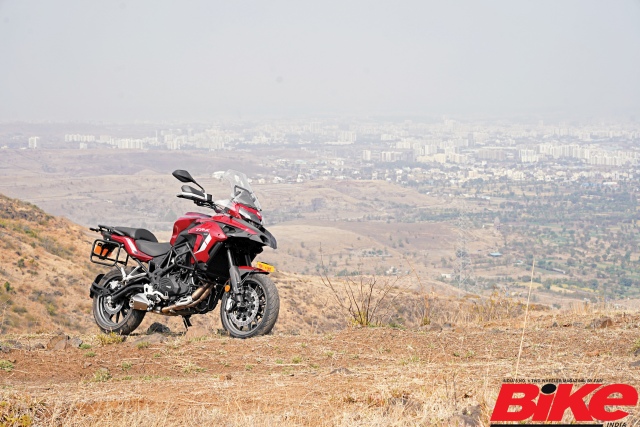 The Benelli TRK 502 created quite a stir when it was first launched during BS4 times. At first glance, what was not to like about it? It was huge and noticeably European, with styling cues that made it quite obvious as to where Benelli got their "inspiration" from. If you felt that way back then, you are in for some good news because, in true BS6-update fashion, nothing has changed in the visual department save for a few minute details. These include additions such as knuckle-guards, larger mirrors, a black handlebar, adjustable hand levers, and redesigned pillion grab-rails.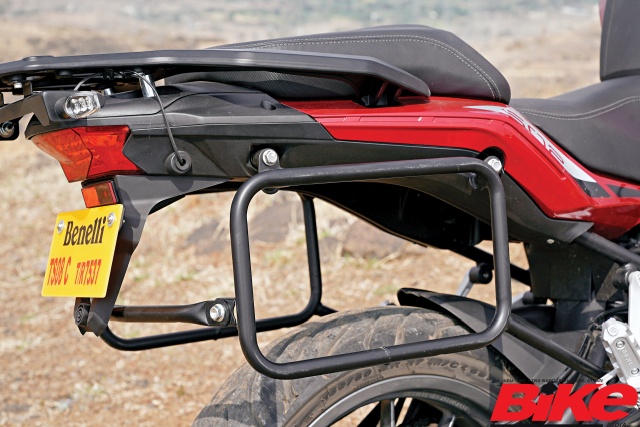 Thankfully, Benelli have taken this opportunity to redesign the saddle and they have made it a nicer place to be in. The new seat padding has worked in the motorcycle's favour and the TRK is now more comfortable than ever for touring. The basic switchgear from the previous generation has been replaced with one of a better quality and is backlit as well. Interestingly, this new switchgear layout features two buttons on either side that do not do anything at all. On the bright side, if you choose to have missiles mounted at the front of the motorcycle, you already have buttons to connect them to. Unfortunately, no wind of change has blown over the analogue-digital instrument cluster and it continues to look out of place for something that is valued at more than Rs 5 lakh (on the road).
Catalytic converters on the headers confirm the Benelli TRK 502's BS6 treatment and while it does seem like a bit of an eyesore, the engine's output has remained unaffected. The 500-cc, liquid-cooled, parallel-twin engine continues to produce 47.5 hp at 8,500 rpm and a peak torque of 46 Nm at 6,000 rpm. When fired up, it is evident that the TRK's party trick is its exhaust note. A few blips of the throttle at idle produced a very sporty sound; quite unlike anything I expected of a touring motorcycle. In fact, it was borderline sport bike territory. To fully explore the potential of this promising soundtrack and to check the motorcycle's handling dynamics, I set out to find a typical touring route: a bit of city traffic, followed by some quiet twisties that led to an unpaved, unexplored landscape.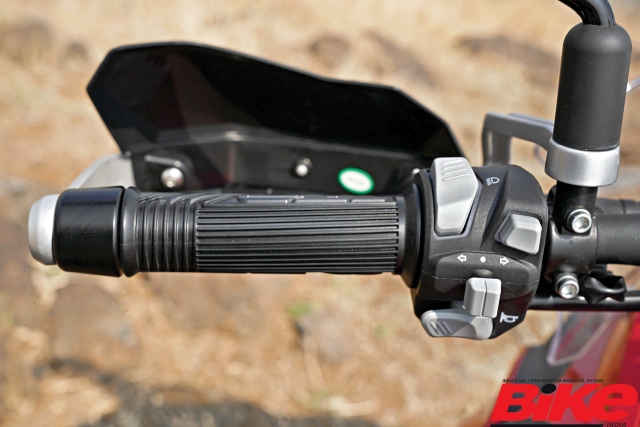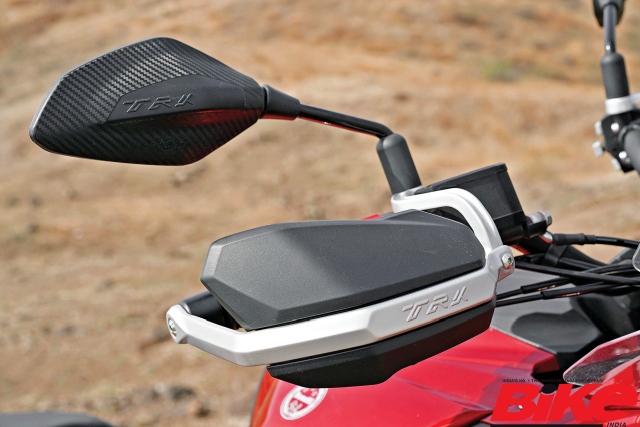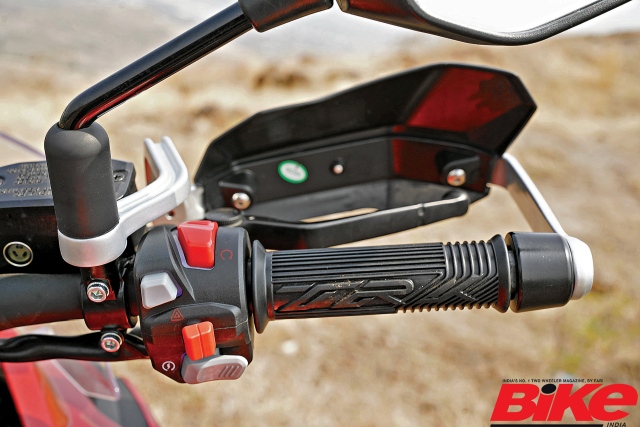 In spite of its kerb weight of 235 kilograms, the TRK was surprisingly easy to ride around town. Its wide bar offered enough leverage, the rider triangle was relaxed, and the clutch action was light enough to keep my left wrist unbothered. Although the engine makes most of its power past the 4,000-rpm mark, the motorcycle's short final gearing made it potent enough for city use without feeling like it was hauling timber. In sixth gear, with the tacho needle at 2,000 rpm, the TRK pulled away from as low as 40 km/h without fuss. It was only at low-speed manoeuvres such as U-turns and parking that the TRK's heft worked against it. Oh, and the wide handlebars and just as broad crash-guards forced me to be doubly sure before making the most of gaps in traffic. Should you manage to overlook these things (and its size), the TRK can be a nice motorcycle to ride in the city.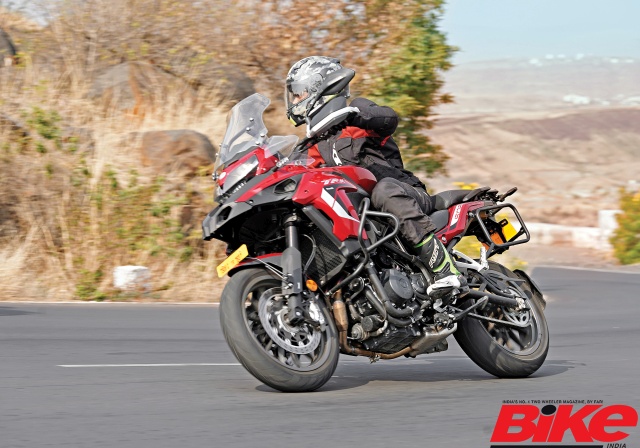 Once the roads opened up and the twisty section began, it became easier to coax the Benelli into the 4,000-plus-rpm territory. That is when the soundtrack picked up with a sporty howl accompanied by crackles and pops and the TRK eagerly began delivering the larger chunk of the 47-odd horses according to the demands of my right wrist. This may not be a rocket on two wheels in a straight line or a rabbit wearing Reeboks in the corners, but it does serve its purpose rather well. The smooth, linear, and progressive throttle response; a well-sprung chassis; and good brakes make this behemoth handle quite easily through corners and it is just as stable in a straight line. Unlike the previous generation, this one is more refined; vibrations become noticeable only close to the red-line. Furthermore, the sculpted fairing and windscreen make this a capable highway mile-muncher that will do 110-120 km/h all day without breaking a sweat.
Now for the off-road experience. The trail I found myself staring at was a gravel-and-rock path that ran up and down the side of a hill, more of a stretch of loosely packed surface than an obstacle-rich off-road course. After powering along easily over the long and fast bits, the TRK's weight made it a handful on the slow downhill sections and robbed me of energy when I had to turn the motorcycle around on the rather narrow trail for multiple photo shoot runs. Yes, without the need to turn the motorcycle around every two minutes for photographs, the TRK was manageable off road, even with the Pirelli touring tyres.
To summarize, the TRK has enough going in its favour to let me push on when the tarmac runs out, but its weight is enough to discourage anyone from seeking out those off-road adventures for kicks. What I would like to do with this Benelli is take advantage of its strengths, such as its engine characteristics, compliant chassis, refinement, comfort, and that exhilarating exhaust note.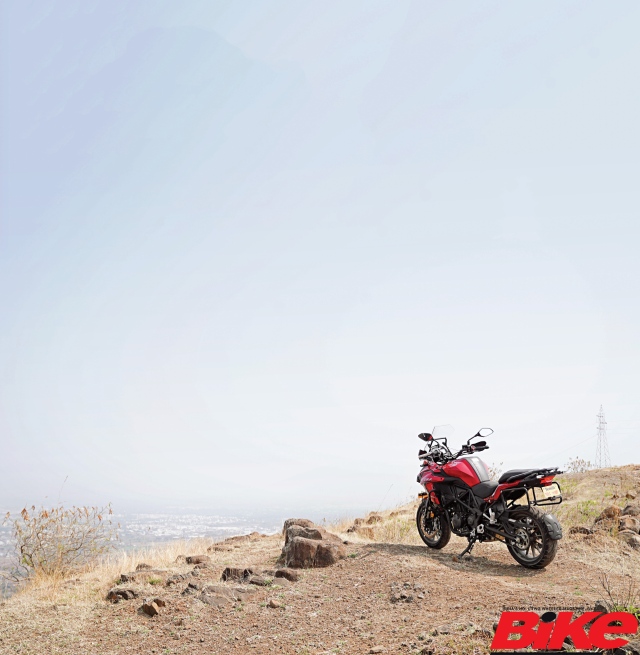 At Rs 4.80 lakh (ex-showroom), the bike is not as attractive as it would have been with a sticker price of Rs 4.50 lakh, but should you buy it for Rs 4.80 lakh? If your needs are satisfied by the TRK and your budget is fixed, then go for it because this one occupies a spot that is directly contested only by the significantly more expensive Honda CB500X. Furthermore, its larger rivals (Kawasaki Versys 650 and Suzuki V-Strom 650XT) are priced well beyond a reasonable budget-stretching exercise. If it were up to me to put this Benelli to good use, I would load up the TRK 502 with some luggage and chart a course for a quiet, off-beat holiday destination along a route that has more tarmac than dirt, of course. Besides, with all the COVID-19 procedures, who wants to fly these days?