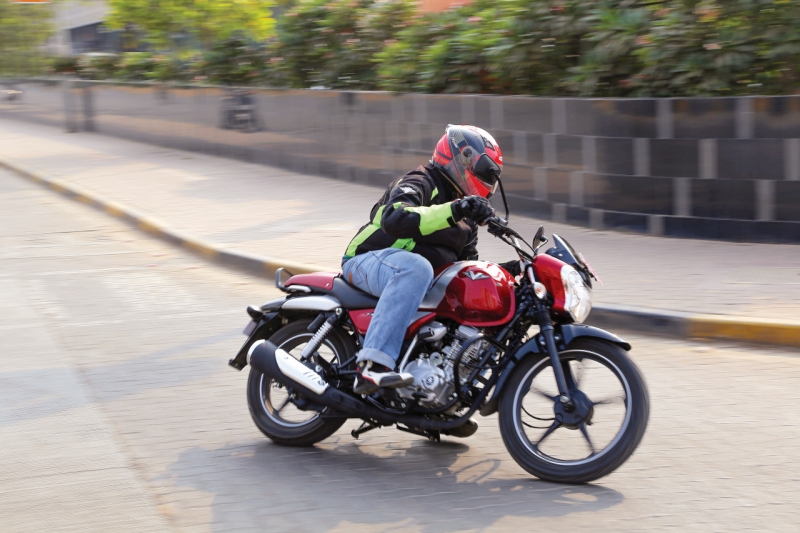 When I first heard that Bajaj have launched a V12, I fell out of my chair! After I realised they had actually launched the V12, the V15's younger and slightly smaller sibling, I decided to get up off the floor and go check it out
Story: Harket Suchde
Photography: Aditya Dhiwar and Saurabh Botre
I'm about as patriotic as the next guy, standing up for the national anthem before every film, cheering for the boys in blue when they win the World Cup, and lamenting about how corrupt our politicians are. So when I first heard that Bajaj were making bikes out of metal sourced from the INS Vikrant aircraft carrier in the V15, I was suitably impressed. You have to admit that as far as marketing campaigns go, this is right up there with Bajaj's better ones like the original "I Feel Like God" campaign for the very first Avenger, and the "Fastest Indian" campaign for the Pulsar 220F.
However, I had decided that I couldn't in all fairness let patriotism hamper my objectivity when reviewing the V12, so when I approached the bike, key in hand, I pointedly looked everywhere but at the shiny badge on the filler cap that said "made with the invincible metal of INS VIKRANT",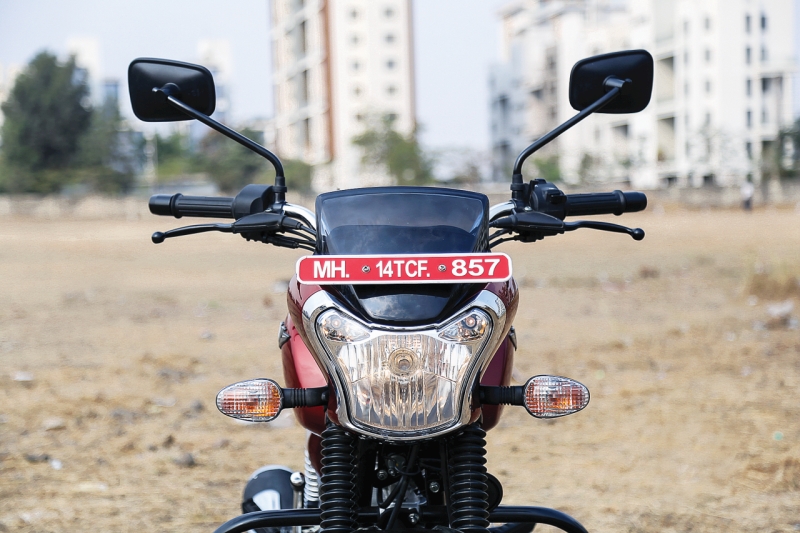 obviously I didn't do a very good job of it if I can reprint what it said verbatim. Be that as it may, I decided to ignore the source of the metal and look at the bike as a whole. It definitely catches the eye, especially in this red with white pinstripes paint job. You will also notice that the V12 has a lot of visual underpinnings from its 150-cc brother, because the chassis, tank, headlamp unit, tail-lamp unit and various other bits and bobs are sourced directly from there.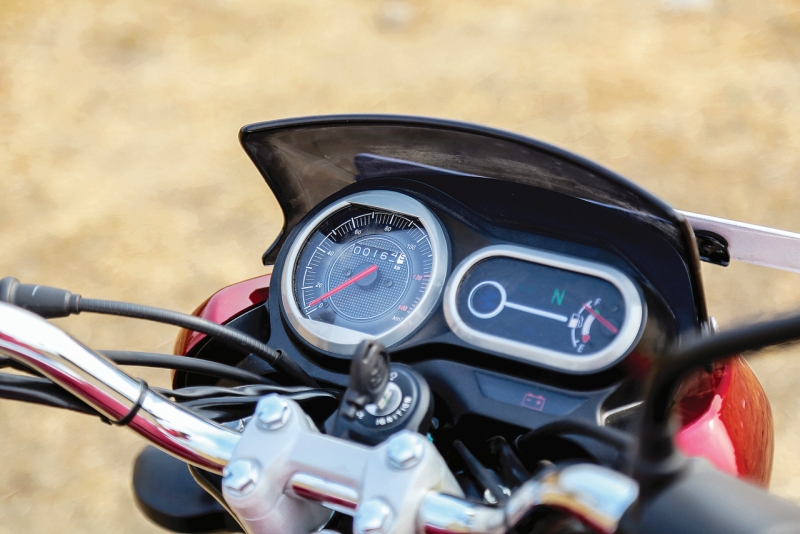 However, look closely, and you will notice a few subtle differences. The wheels, while similar, are not quite the same, the rear tyres are thinner (still beefy for the 125-cc segment) 100/90x16s, and little bits of aluminium have been replaced with blacked-out metal instead — around the keyhole, for example.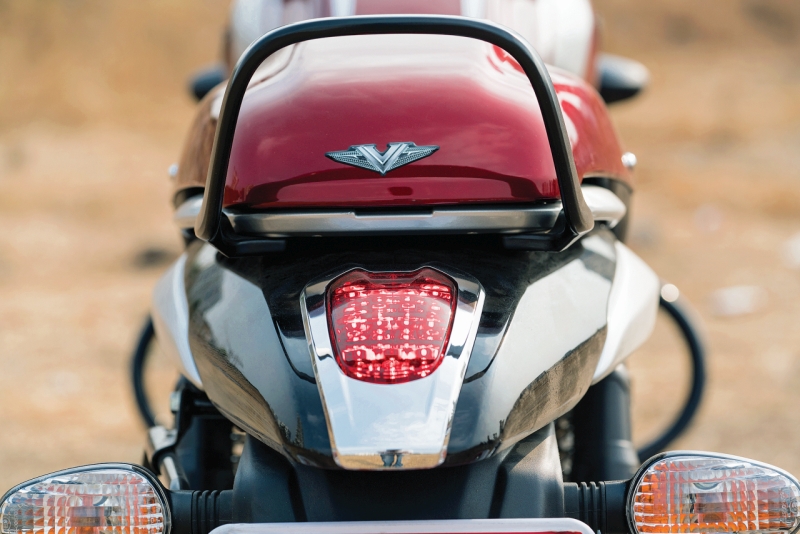 The fuel-tank is still the same 13-litre one with those striking striped graphics, the rear seat cowl is still present and correct, and the overall retro styling has been left unblemished, which is good because it is oh-so-charming and works well to give the V12 (and V15) some serious, not to mention unique, kerb presence. So while a few elements have been tweaked to save cost, visually, the V12 is as good-looking as its elder brother, and looks absolutely nothing like any other 125-cc class bike out there. The only fly in the ointment is that black grab-rail which sticks out like a sore thumb on an otherwise delightfully styled motorcycle.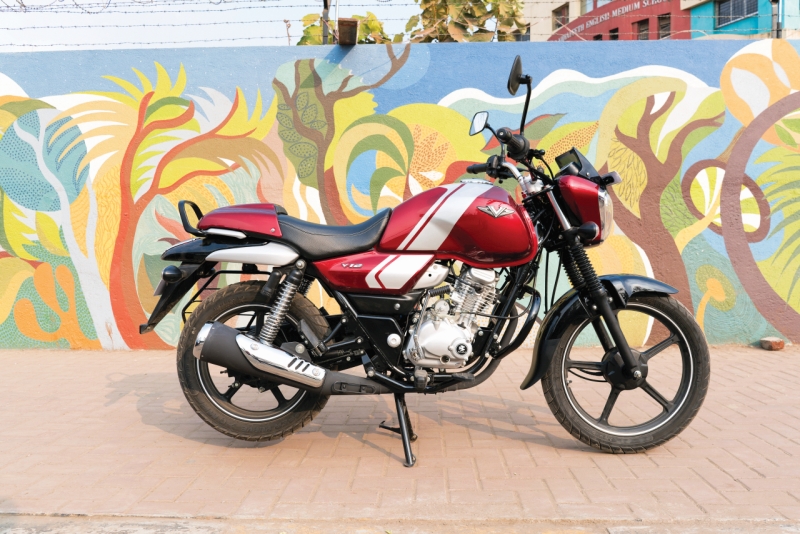 More on Page 2>