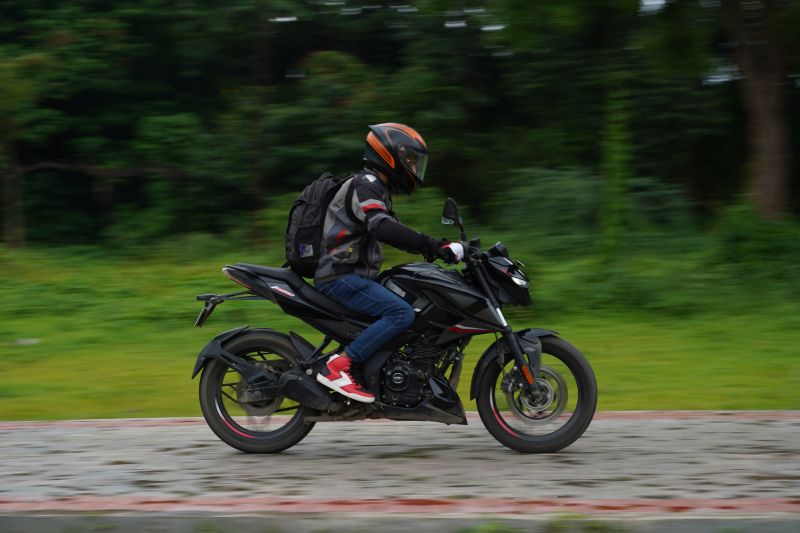 Ridden: 2,000 kms
Like: Styling, Refined Engine, Ergonomics
Dislike: Handlebar
The Bajaj Pulsar N 250 has been part of our long-term fleet for quite some time now. I have been using it in the city for the daily commute and it has proved to be quite a versatile motorcycle. There is a lot to like about this motorcycle and that starts right from the design language. With sharp styling, the Pulsar N250 catches a lot of eyes on the road, and once in a way, I also get stopped by pedestrians who are intrigued to know what it is priced at.
This motor might not be the most powerful in the segment, but it is a very peaceful one to live with. It is quite refined, and tractable, the clutch action is really light and the gear shifts are slick. All of this translates to a really good ride experience in the city. A full tank of fuel (14 litres) will allow the bike to do approximately 500 km, which translates to a mileage of around 35 km/l. Another thing I really like is that the Pulsar N 250 still makes use of an analogue tachometer in the middle of the console. This is a nice touch and something that we rarely get to see on modern-day motorcycles.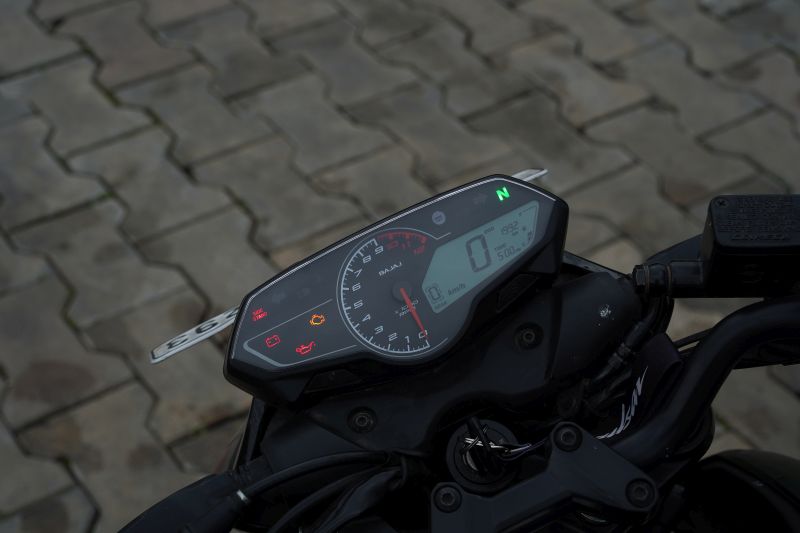 Considering that there is a faired version of the bike called the F250, I would have liked it if the N250 got a flat and wider handlebar which I feel would make this an even better bike in the city. That being said, the ergonomics are neutral so even though the position is a bit sporty with the footpegs very slightly towards the rear, there is no strain on my back while riding. The suspension is set up pretty well and is able to handle all kinds of undulations along the way to deliver a plush ride quality. Meanwhile, the brakes are more than adequate to get the bike to a stop even in an emergency.
Overall, this has been a great motorcycle to have as a companion with the practicality that it offers for daily city commuting. We shall continue testing the motorcycle to bring you updates in the near future.