At the Auto Expo 2023, Matter presented their motorcycle, two concepts and technology for the near future.
Matter, a technology start-up focused on innovation, displayed concepts for next-generation EVs. The company is strengthening its commitment to guiding India toward an all-electric future by launching new products and technology. The six-kWh variant of the Matter motorcycle offers an enhanced range with fast-charging capabilities. The price of this motorcycle will be announced soon and pre-orders will begin shortly after.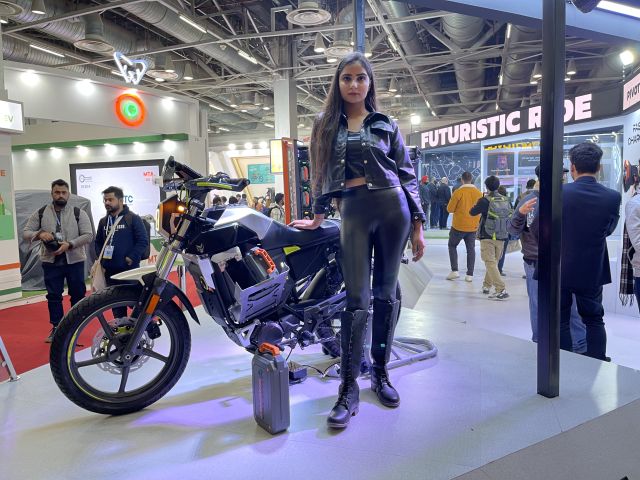 The Matter motorcycle is a liquid-cooled EV with a transmission. Additionally, it features split-style LED tail-lamps, progressive rear blinkers, a bi-functional Class-D LED projector headlight, and body-mounted front blinkers. The seven-inch touchscreen has Android software, Bluetooth, Wi-Fi, and 4G connectivity to support calls, music, navigation, and sophisticated ride analytics.
The company has meticulously worked on two technology concepts over the past year; Concept EXE and Concept UT. Both are expected to shatter stereotypes and transform India's mobility landscape through EVs.
Matter Concept EXE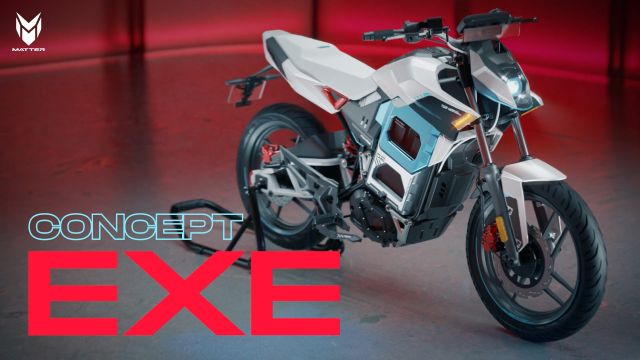 The Concept EXE is expected to be a breakthrough product that will revolutionize the electric motorcycle market. The design of the EXE includes a battery-swap system while the manual transmission allows the rider more control over the power output. Matter further claimed that this will be a cost-effective option for many.
Matter Concept UT

The Concept UT was created for the emerging utility market. It is a unique blend of form, function, and application that could serve as a tool for this group of customers to earn a living. It contains a ground-breaking fusion of cutting-edge, swappable battery technology for limitless riding, coupled with cost-efficiency and related features.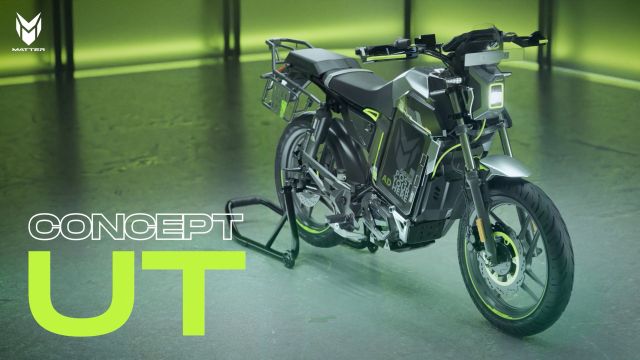 This idea could establish a new standard for the switch to EVs. With numerous additional application possibilities, Matter will continue to use the Concept UT platform to meet the needs of various utility sub-segments throughout India. In the upcoming years,
HomeDock Inverter
A dual-purpose battery system that can be used for both mobility and household energy storage purposes powers the smart home dock. The two-wheeler and home inverter can both be powered by this lithium-ion battery solution, which is designed on the basis of battery-swapping technology. Lithium-ion battery utilization in home applications is a promising step in the direction of a greener future. Through the ecosystem of the smart home and mobile linked features, the smart connectivity features will enable connected experiences. Together, Matter Energy and Luminous Power, the market leader in the home inverter market, have developed and are distributing this device throughout India and internationally.

Swap ME
'Swap ME!' is the name of the company's upcoming battery-swapping ecosystem. This trading ecosystem is the result of the group's R&D efforts on future product lines that will provide superior e-mobility solutions. The ecosystem is designed with cutting-edge technology and service models, including a swap system, data integration, thermal management, predictive AI, and a smart user interface. This ecosystem will allow various service models to thrive and meet the needs of users. These stations are quick plug-and-play docks that allow you to swap batteries in less than a minute.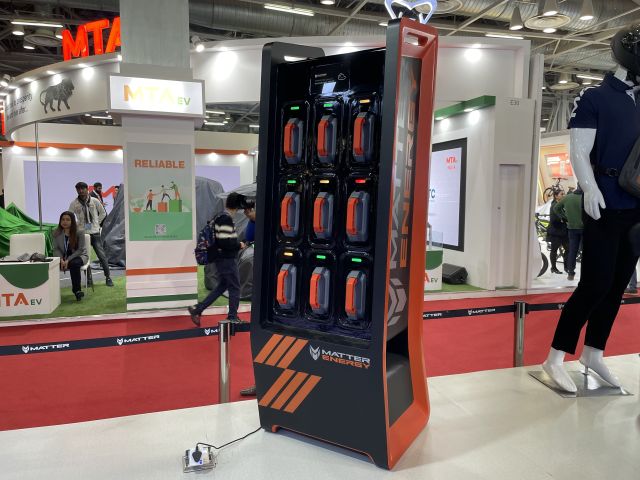 Matter's battery-swapping technology will support two- and three-wheeler battery packs. The Swap ecosystem is technologically enabled and linked, allowing consumers to refill on the go. It is supported by a smart GUI and mobile app that keeps you up to date on metrics such as SoC, SoH, SoP, battery temperature and voltage among others.

Story: Vaibhav Kashyap

Also read: Ola Introduce 'Gerua' Edition