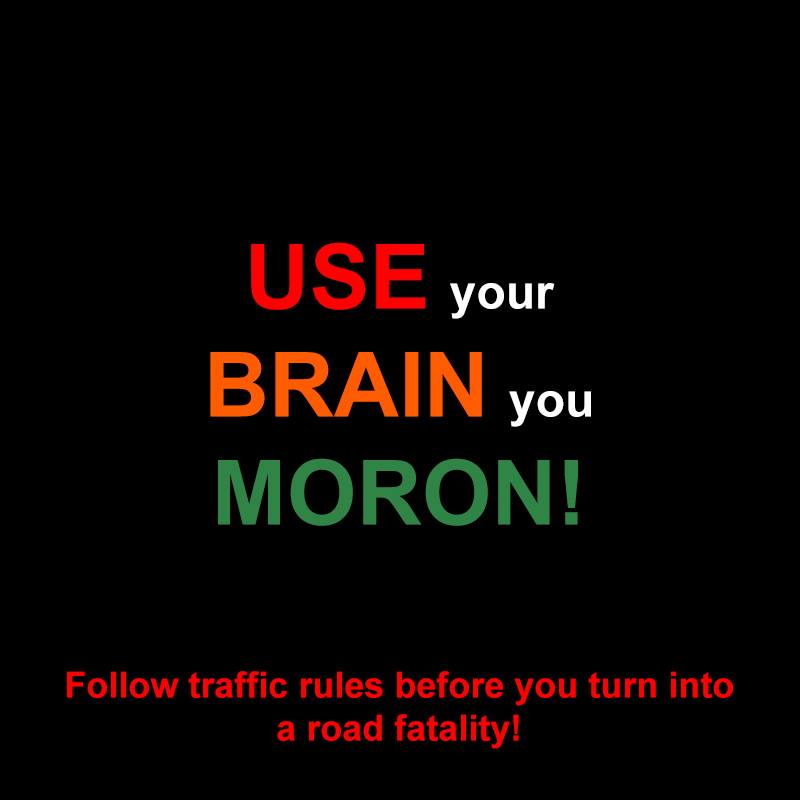 It is time we take up the initiative of eliminating the illiteracy for road use that exists among the literates
A person who can read, write and understand is a literate person. However, many literate people driving/ riding on Indian roads are nothing more than an illiterate, at least to me they are not. I will be honest, I did not want to crib about the grim traffic situation we have in India because it is next to impossible to change the mind-set of people who are already driving or riding on Indian roads. However, I hope that by bringing forth the problem and some solutions to these problems, I can manage to influence somebody to follow traffic rules for their own safety and that of other road users around them.
Recently, while riding to office, I came across a person who appeared to be a literate one. He was dressed formally, like those corporate baboons; we often see driving around on their way to work, so I assumed that he was well aware of the road rules. Anyway, I was at a junction, which happens to be right next to a police station. Unfortunately, the traffic lights were out and there were cars and bikes coming in from every direction. I slowed down, looked to the right for traffic and after a car passed I accelerated to head straight.
This person, mentioned earlier, was in his car approaching the junction from my left side. Now, 'Right of Way' dictates that I had the right go straight without waiting for the traffic on my left. So I continued when this guy simply throttled his way right in front of me and then slammed his brakes as he saw me. There I was in the middle of the junction looking at this corporate ape who just tried to run me over for no apparent reason. He rolled his window down and started shouting at me telling me that am I blind, assuming that I did not see his car approaching from the left. I simply replied back saying "It was my right of way".
I was startled at what he said after hearing the aforementioned statement. "What right of way, what is right of way?", to that I replied asking him, "You don't know what right of way is?" he replied "no". I asked him to come to the police station, outside of which this whole incident happened, and he simply took off with a few words that, I am not allowed, to state here.
Anyway, at the end, I was wondering whether he really was a literate person or someone who could just speak English. Because I initially I thought that he was rolling down the window of his car to apologise for obstructing me and the traffic behind me however, he was utterly unapologetic and did not even realise that he had just broken a law outside a Police station.
This was just one instance that happened, where I could have ended up in a hospital. Fortunately, I was able to ride away from it but there are many people who aren't this fortunate. There is a very simple solution to all of this. All we need to do is simply pick up a road use and safety guide available at your local Regional Transport Office (RTO) and read it to understand how we can be safe on the road. The guide has all the rules and regulations that you need to follow to ensure you and everyone around you are safe. Another thing that can reduce the number of accidents and fatalities on Indian roads is the use of basic common sense. It costs nothing and it can save you and many others. Be a bit more sensible and caring, as it will help you live longer and not just turn into a number. After all, dying in a road accident is not an ideal death wish for anybody. Until next time, Ride Hard, and use your brain!