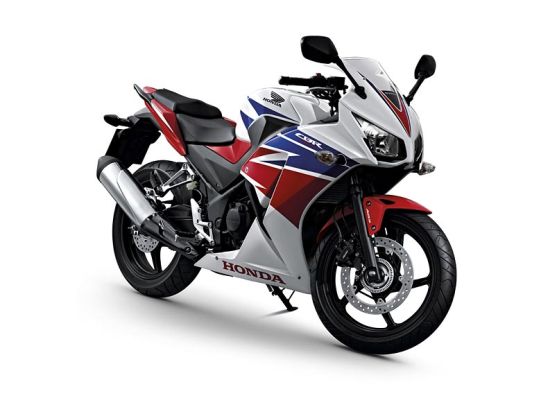 Honda recently unveiled their latest offering for the Chinese market in the form of the all-new CBR 300R. The scene was set at the China International Motorcycle Trade Exhibition in Chongqing, Honda officials themed this 300cc offering as a "World Model". What was also important was the fact that this new CBR 300R would be produced in Honda's Thailand factory, hinting a possibility of introduction in other Asian markets including India.
Honda also showcased official pictures of the bike and the design team present at the event stated that the 300R model was based on its elder sibling the CBR 500R. Although Honda technicians present at the event did not reveal any tech specs of the 300R, the group hinted that the new 300cc mill packed a bit more punch than the old war-horse i.e. the CBR 250R.
Speaking to the media at the event was Seiji Kuraishi, COO, Honda China, who stated, "Honda is exhibiting the world premiere of the CBR300R, a global motorcycle model for which Honda is planning to begin production in Thailand in the future. The market introduction of this model in China will be discussed in the future."
With the increase in competition in the Asian markets with the likes of the Kawasaki Ninja 300R and other prominent players, Honda are betting it big with the success of the CBR 300R. And there is a strong speculation that HMSI might just replace the current CBR 250R with the 300R within some time, till then stay tuned for more.
Story: Sayem Syed