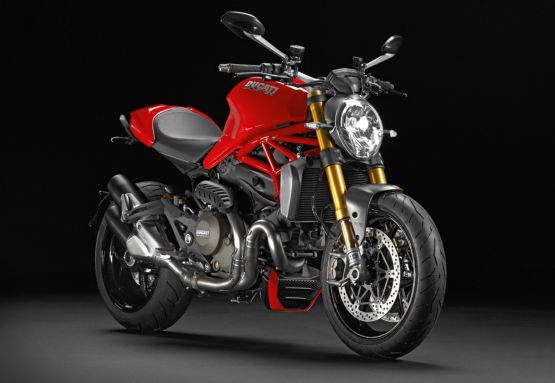 It's been a saga that has lasted for the better part of 20 years, and with more than 270,000 owners in its fold, the story continues for the Ducati Monster with the company presenting the new 2014 Monster 1200 and 1200 S at EICMA 2013.
The third generation of the iconic Monster seeks to maintain the time-tested virtues of a sports bike suitable for everyday use as well. Power comes from the superbike-sourced 1198 Testastretta 11° DS engine tuned for excellent mid-range rideability and power delivery, with a peak output of 135 PS. The 1200 S gets a 10 PS advantage over the 1200 (for a total of 145 PS) along with 125 Nm of peak torque in a package with a dry weight of just 182 kg. Highlights include a single-sided swingarm, adjustable seat height, eight-level traction control, and three-level Ride-By-Wire selectable through the push-button Riding Modes.
Both motorcycles are also presented in different paint schemes – the Monster 1200 comes in Ducati Red with a red frame and black wheels, while the Monster 1200 S is offered in Ducati Red with a red frame and glossy black wheels, as well as White with a bronze-colored frame and glossy black wheels.
Story: Gaurav Nagpal