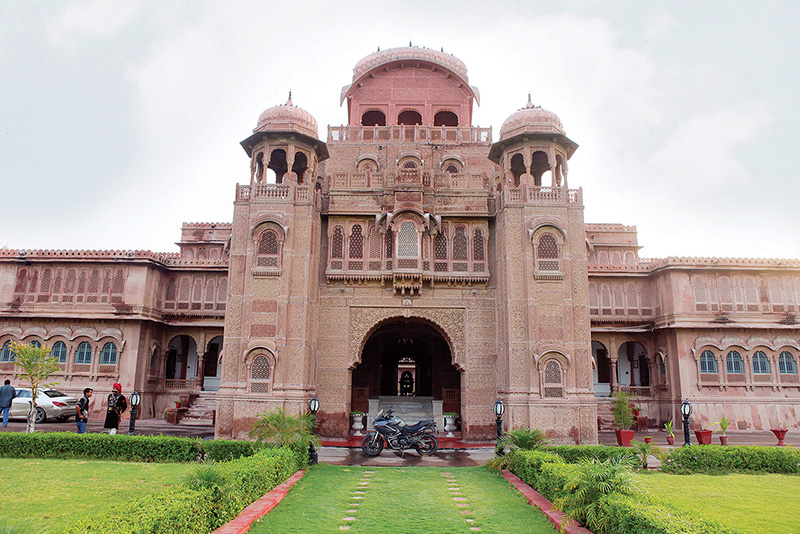 Day Seven: Bikaner–Morbi (1,056 km)
Sanjay: Bikaner–Sagra (295 km)
I love the roads in Rajasthan for they allowed me to really gun the 600GT to triple-digit speeds. NH 15 is an excellent patch of open highway and riding here feels nothing like riding in India. However, I was feeling a bit tired after 295 km, thanks to a week spent on the road.
Piyush: Sagra–Gandhav (270 km)
The road was like a straight line cutting through the desert till the sands met the sky. I was chasing the mirage at the horizon at a high speed and it wasn't an easy task since there were heavy crosswinds and streams of sand flowing across the road. The road from Jaisalmer to Barmer was even more 'deserted' and my neck was stiff by the time we reached the town. I had to slow down after Barmer because we were passing many villages and we swapped riders a few clicks before the state border.
Ryan: Gandhav–Chopadva (285 km)
Nothing much remarkable happened on this particular stint. The roads changed from two-lane tar to four-lane tarmac, which I was quite happy about. It was very hot in the afternoon, but I had no problems because I made sure I stayed hydrated.
Harket: Chopadva–Morbi (206 km)
Call me night rider because that's all that I seem to be doing. After escaping the depths of decadence that is the state highway connecting Bhuj to Chopadva, I was back on wide, six-lane highways that are a hallmark of Gujarat. The meaty roar of the TNT 600GT's in-line four announced my arrival and parted the traffic like Moses parts seas and Morbi was arrived at in a rush of heady speeds despite the crazy crosswinds.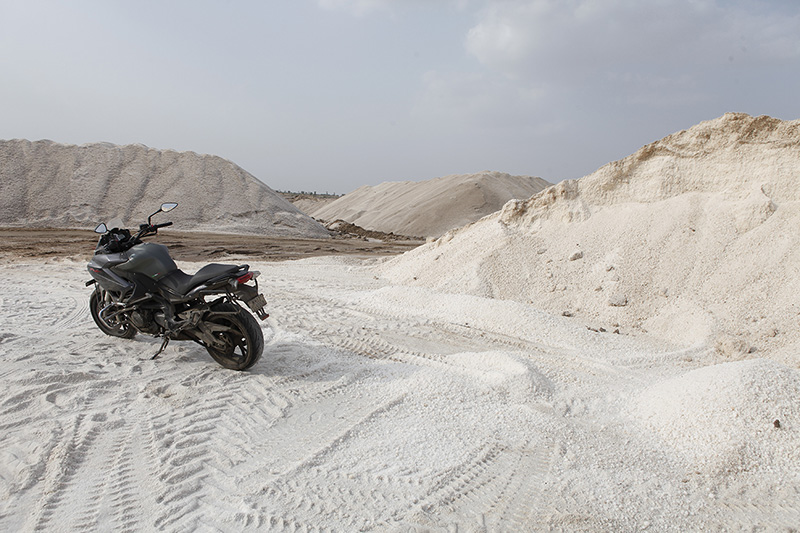 Day Eight: Morbi–Ahmedabad (862 km)
Ryan: Morbi–Visavada (400 km)
I kick-started the day and rode for a good 400 kilometres before stopping on the Porbandar–Dwarka road. I did encounter a few rough patches, but the bike's suspension played its part well and the bad sections didn't slow me down much.
Sampat: Visavad–Junagadh (230 km)
The coastal road from Dwarka to Porbandar is a treat. It is straight and empty and there are huge windmills dotted about the landscape. I was able to enjoy the GT's power and cruising comfort for the first time while maintaining a high average speed right till Mangrol where we turned towards the mainland and swapped riders after passing Junagadh.
Harket: Junagadh–Ahmedabad (332 km)
Oh, look, I have the Benelli again, and this time there's some daylight too! From the hills of Junagadh through rural two-lane state roads, the ride was a bit of a drag, but could have been a lot more of a pain if it weren't for the comfortable riding position of the 600GT. Believe me, my posterior is very thankful!