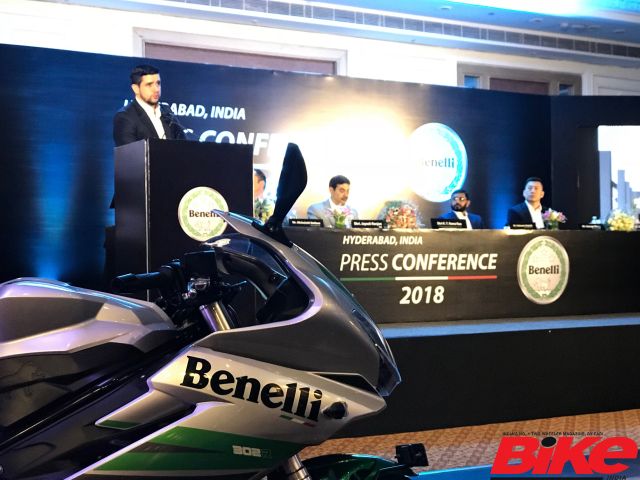 Mahavir Group confirm that the Benelli Leoncino and Benelli TRK 502 will be offered in on-road and off-road versions in India.
New Identity
After breaking away from the DSK Group, Chinese-owned Italian motorcycle brand – Benelli – have partnered with Adishwar Auto Ride India (AARI) to take their journey in the Indian market forward. From now on, instead of 'DSK Benelli' they will be known as 'Benelli India'. This is in line to the Italian brand's business strategy in all the international markets it is present in. Benelli-Mahavir Group hope to sell close to 3,000 units in the first year, which is more what the company has sold in India in a year thus far. Competing in the big bike segment which includes the likes of Triumph, Kawasaki, and Harley-Davidson, Benelli India claim to have 21 per cent market share and hope to increase it to 30 per cent within the next three years.
New Assembly Plant
The new alliance has also signed an MoU with the Telangana Government to set up a two-wheeler assembly facility in at Medichal, Pochampally. AARI is part of the Mahavir Group — one of Telangana's biggest luxury car dealers – and this is the first time they are moving to the manufacturing side of the business. The latest Benelli bikes will be imported to India as CKD (Completely Knocked Down) units from their manufacturing facility in China and will be assembled locally at the company's new facility near Hyderabad. The plant is expected to be up and running by October 2018 with an initial capacity close to 7,000 units per annum which can be ramped up to 10,000 units depending on demand.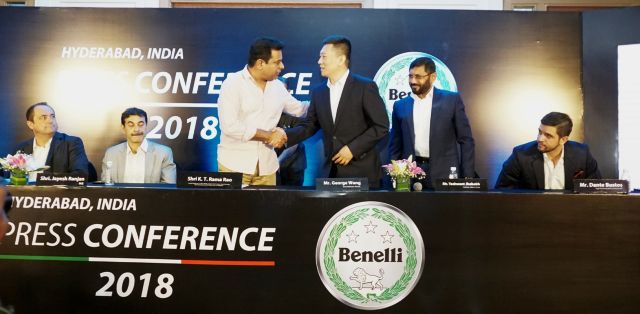 New Benelli R&D Facility in India
George Wang, Board Director, Benelli told Bike India that India is the world's biggest motorcycle market and the company completely understands the country's potential. Keeping that in mind, Wang said, "We should have a R&D facility in India." In fact, the company is seriously considering localizing spare parts in India. Wang is optimistic that Indian suppliers will start making spare parts in less than a year.
In phase two of the expansion, and as the market evolves, Benelli hope to export small-capacity, Indian-made motorcycle to countries which have similar demands.
Dealership Ramp Up
With the new partner, Benelli seem to have a rigorous plan in place for India. Speaking to Bike India, Dante Bustos, Senior Director – Marketing and Communication at Benelli, revealed that the company will introduce about seven new motorcycles in India by the end of 2019. The main focus for the company is to provide bikes to the existing 18 Benelli India dealerships to sustain the business model. Mahavir Group is planning an aggressive dealership ramp-up and hopes to add 20 new outlets every year, with four new dealerships aimed to be operational before the end of 2018.
New Models for India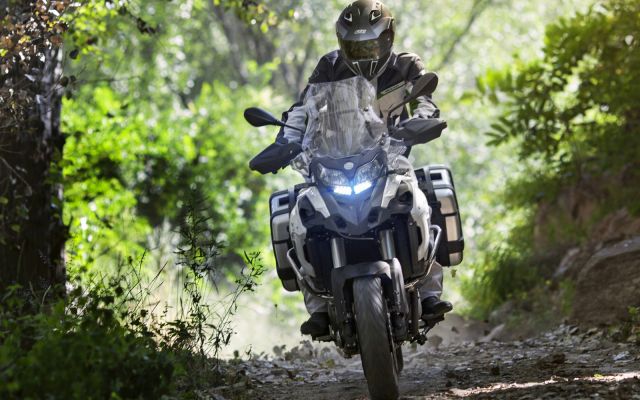 To start with, Benelli will supply models from the current line-up such as the TnT 300, Tornado 302R and TnT 600i. Soon, by early 2019, the face-lifted version of the Tornado 302S naked (with some styling updates and new colours for the new year) will replace the TnT 300 in India. This will be followed by the TRK 502 and Leoncino range which are undergoing final stages of homologation. We say range because both the models will be offered in their on-road and off-road avatars. So, expect the standard Leoncino to be launched with a scrambler version as well. While the TRK 502 will also be available in the more adventurous TRK 502 X version with spoke wheels.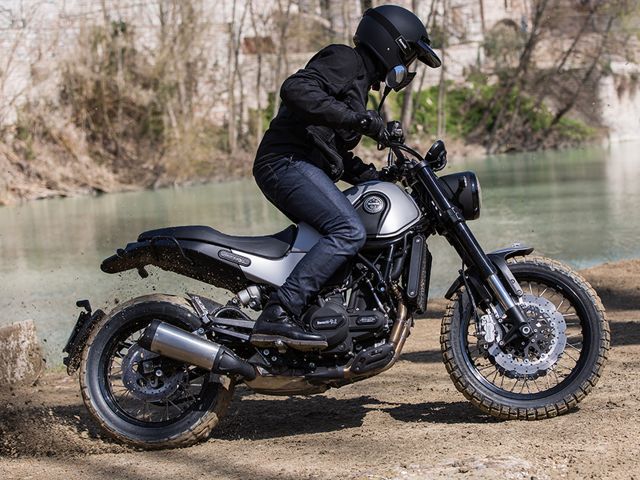 The Benelli TRK 502 is popular globally for being an affordable adventure bike and doesn't have a direct rival as yet. It features a 500-cc parallel-twin motor that makes 47.6 PS at 8,500 rpm and a peak torque of 46 Nm at 6,000 rpm. The Leoncino motorcycles also feature the same engine with the same power and torque figures. Additionally, the Leoncino platform will also be used to develop smaller capacity bikes including a Leoncino 250 which is expected to be introduced next year and an even smaller Leoncino 150-cc model which should break cover by 2020.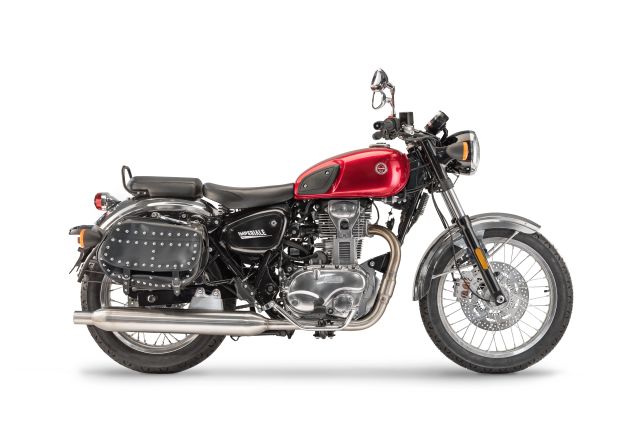 The Royal Enfield Challenger
The Benelli Imperiale 400 is expected to challenge the domination of home-grown classic-tourers including the Royal Enfield models. The Imperiale 400 is based on a brand new platform and the company claims that it is being developed specially for India. The Italian brand see huge potential in this Indian segment and are not willing to launch the bike in a hurry. They feel that the Imperiale 400 will ride high on Benelli's traits such as quality, high performance, and affordability. With this launch, Benelli India hope to gain a greater share of the market and the trust of their dealers and customers alike.

Benelli 752 and 402 coming to India
George Wang, Board Director, Benelli has confirmed that the new Benelli 752 (750-cc twin) and 402S naked-street models shown at the EICMA last year, will also be brought to India. The Benelli 402S is a new-age city cruiser which comes with an in-line four-stroke twin cylinder, liquid cooled engine, and produces 39.4 PS at 9000 rpm and 35 Nm of torque at 7000 rpm. The 752S sports Benelli's new four-stroke 750 cc liquid-cooled twin-cylinder engine that is good for 81.6 PS at 9000 rpm and 67 Nm of torque at 6500 rpm. Though it's too soon to comment, he hopes the two new bikes will be here before the end of 2019.
Benelli TnT 25 and 600 GT Discontinued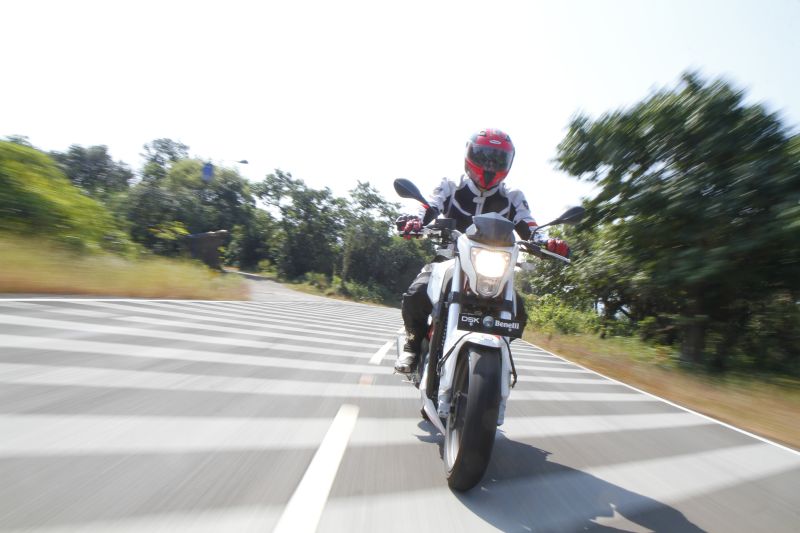 After some deliberation and discussion, Benelli India have decided to discontinue its most affordable model in India, the Benelli TnT 25. This makes the twin-cylinder TnT 300 the most affordable Benelli motorcycle you can buy in India. The single-cylinder TnT 25 is expected to be replaced by a brand new 250-cc single-cylinder motorcycle which is expected to be launched globally sometime in 2019 and the India launch will hopefully follow.
The other bike to go off the India line-up is the Benelli TnT 600 GT. According to the company, buyers are moving away from four-cylinder Grand Tourer (GT) bikes for lighter, cheaper, and more fun adventure twins. That's what the Benelli TRK 502 is expected to do. We might, in future, see a new 500-cc twin cylinder GT from Benelli but there is no official confirmation yet.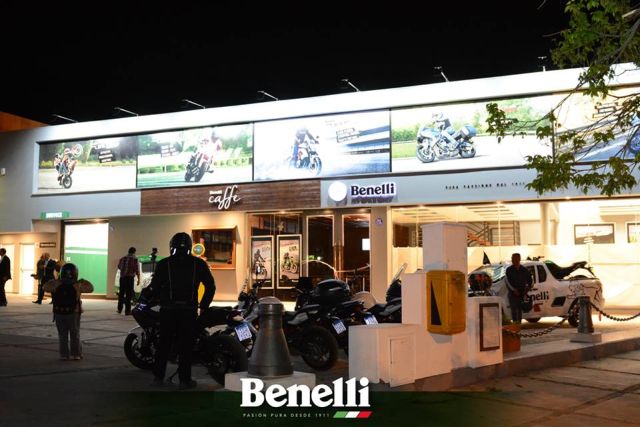 Benelli Caffé
Like most motorcycle makers, Benelli India are also aggressively looking at increasing customer interaction. The difference here is that the firm is looking at taking things from the local dealership level to a national level, and leverage it to promote the Italian motorcycle brand. So, they are looking at converting some of their dealerships into Benelli Caffé outlets which will be like a pit-stop for riders – where they can go not just to repair bikes and make transactions, but a place where they can have a meal, enjoy coffee, and even take a shower. They want to transform their dealerships into a meeting place for all bikers, no matter what they ride. Probably, with this, some more riders will end up owning Benellis.