On the straight stretch, as soon as I opened the throttle, the bike leapt forward and quickly got up to speed. I was able to cruise comfortably between 90 and 100 km/h. The throttle responded well and I was amazed by the power this little bike had, because despite the fact that a heavily built guy like me was astride it, the bike did not feel sluggish, and just like any other Honda engine, the MSX felt refined and smooth.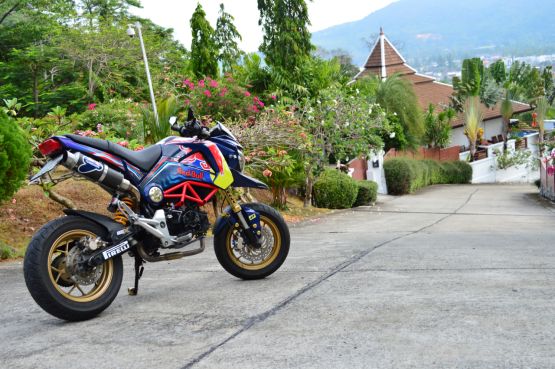 On the twisty roads I was slightly apprehensive at first about throwing it into the corners, because I wasn't sure if it could take my weight. However, after going through a few corners, I felt the bike was sure-footed which gave me a lot more confidence to push it harder. So over the next few corners I started taking more liberties round the bends, and the bike sat right in the pocket. After a decent hour-and-a-half of riding I made my way back to the city. By this time, riders had started pouring in for the second day of the PBW and the roads were packed. The MSX is very easy to ride in the city. Because the bike is small and light, it is easy to manoeuvre through gaps and then zoom off.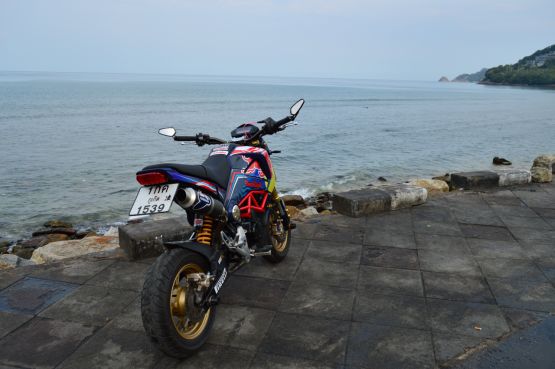 A long day at the festival along with all that riding had left me quite winded by the end of the day, and as I sat down to enjoy a much-needed cup of cold coffee, I looked out at the MSX in the hotel parking lot and thought to myself – this bike is perfect for India. It is light, has enough power for city use, and has a whole load of tech that its would-be Indian competitors don't.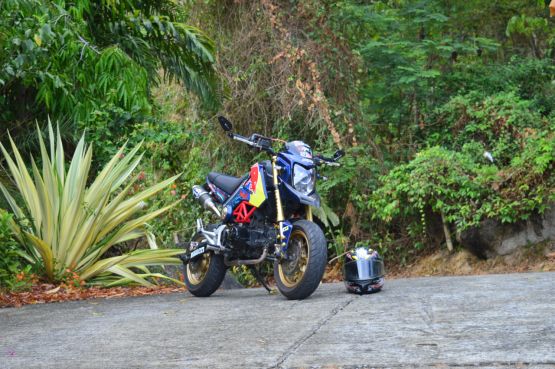 But if you want to have some serious fun riding around the city, the MSX 125 is nimble yet powerful, it is just the bike you need. Are you listening, Honda?