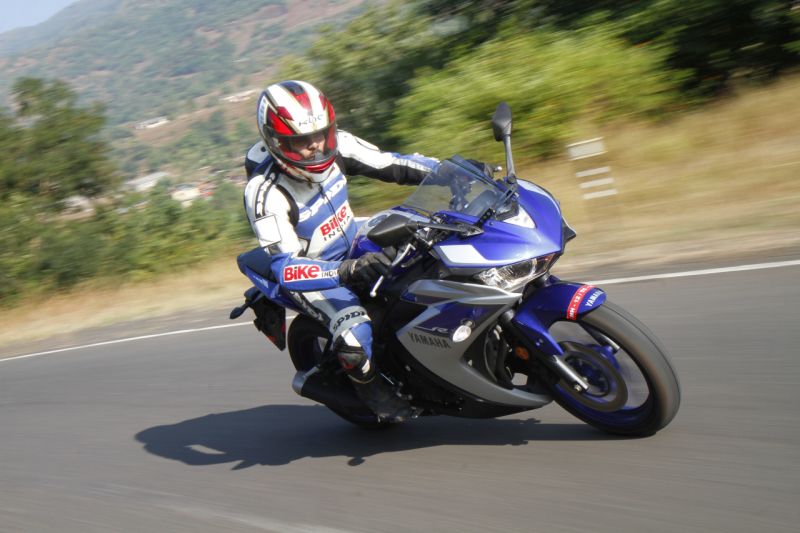 The Yamaha R3, despite being a good product, it doesn't make it to India Yamaha Motors' popular bikes list. The R3 was introduced in India in August 2015, just before the festive season. But over the months the bike sales have been dwindling. And now with the launch of a aggressively priced and well rounded Yamaha FZ25, the R3 had even few takers.
Recently, India Yamaha Motors has removed the Yamaha R3 from their official website. Having contacted our sources close to the company, it seems that Yamaha has discontinued the older R3 which was a BS-III model and are now working on getting the 2017 Yamaha R3 which is BS-IV complaint. Not just that, the Japanese two-wheeler maker might also introduced a few new colour options.
As you know, sale of BS-III vehicle in India has been suspended from April 1st, and many automobile manufacturers were offering huge discounts on BS-III models to clear their stocks.
The new 2017 Yamaha R3 is expected to come with a tweaked 321-cc in-line twin engine good for 42 PS and 29.6 Nm. Apart from being BS-IV ready, the R3 might offer ABS as an option. Launch of new R3 will take some time, and will take no less than three to six months.
Along with the R3, the other bike to be removed from the India Yamaha Motor website is the first generation Yamaha FZ, which came with a carburetted 153-cc air-cooled single. Yamaha had continued to retail this older FZ, even after introducing the more advanced and fuel injected Yamaha FZ 2.0 back in 2014. So, now the FZ series will only have fuel injected bikes, which will adhere to the stringent BS-IV emission norms.
Source: IndianAutosBlog