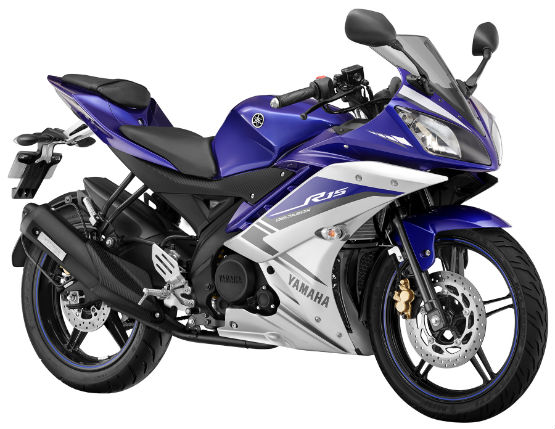 Yamaha have announced two new colours for the Yamaha YZF-R15 V2.0. The update is purely an aesthetic one and the bike will feature new decals. The new colours, GP Blue and Streaking Cyan will cost a premium of Rs 3,000 over the regular colours, thus bringing the price to Rs 1.17 lakh (ex-showroom, Delhi).
Commenting on the new decals, Roy Kurian, VP – Sales and Marketing, Yamaha Motor India said, "Yamaha R15 is a pure sports vehicle designed especially for racing enthusiasts so that they can experience the power and passion that a sports bike has to offer. The racing DNA, sporty look and superior technology have been synonymous with the R15. While, the core concept of R15 remains the same, with these new colours we strive to continuously interact and excite our target audiences. As we launch the R15 V2.0 in two new avatars, we are again very confident that this new introduction will help to keep our target audiences absolutely delighted."
The bike has been around for a while and a major upgrade has been long due. However, with the Yamaha R3 also expected to be in the pipeline, we doubt if the R15 will undergo a major overhaul any time this year.
Story: Aniruddha Mulgund