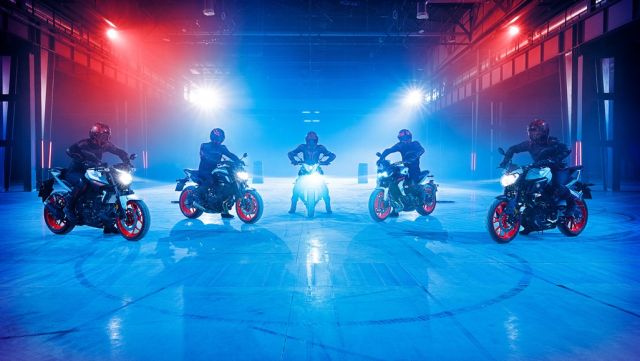 Enthusiasts can rejoice; after what seems like forever, Yamaha India have decided to shift their attention away from small 100- to 150-cc commuters and concentrate on the development of more powerful, higher displacement machines.
Story: Anosh Khumbatta
Senior management at Yamaha Motor India see the company on the way to re-establishing itself as a major player in the performance biking sphere, by shifting its focus to premium motorcycles with displacements above 150 cc for now, while also working on the development of bikes above 300 cc. The manufacture of smaller commuter motorcycles will continue, but these will be aimed at the export markets of Africa and Latin America, while scooters will cater to the domestic mass market. Yamaha want their name to once again be synonymous with exciting motorcycles, as it was decades ago in the days of their highly-successful two-stroke motorcycles.
Yamaha have been actively promoting their performance motorcycles through their 'Call of the Blue' campaign. In the near future, we will see more exciting products from the brand as well as more models from the MT line of motorcycles, referred to as the 'Dark Side of Japan'. The MT-15 is one of the models expected to spearhead this move, alongside the already present MT-09.