Eishin Chihana, Chairman, Yamaha Motor India, speaks to us about upcoming launches and the company's future plans.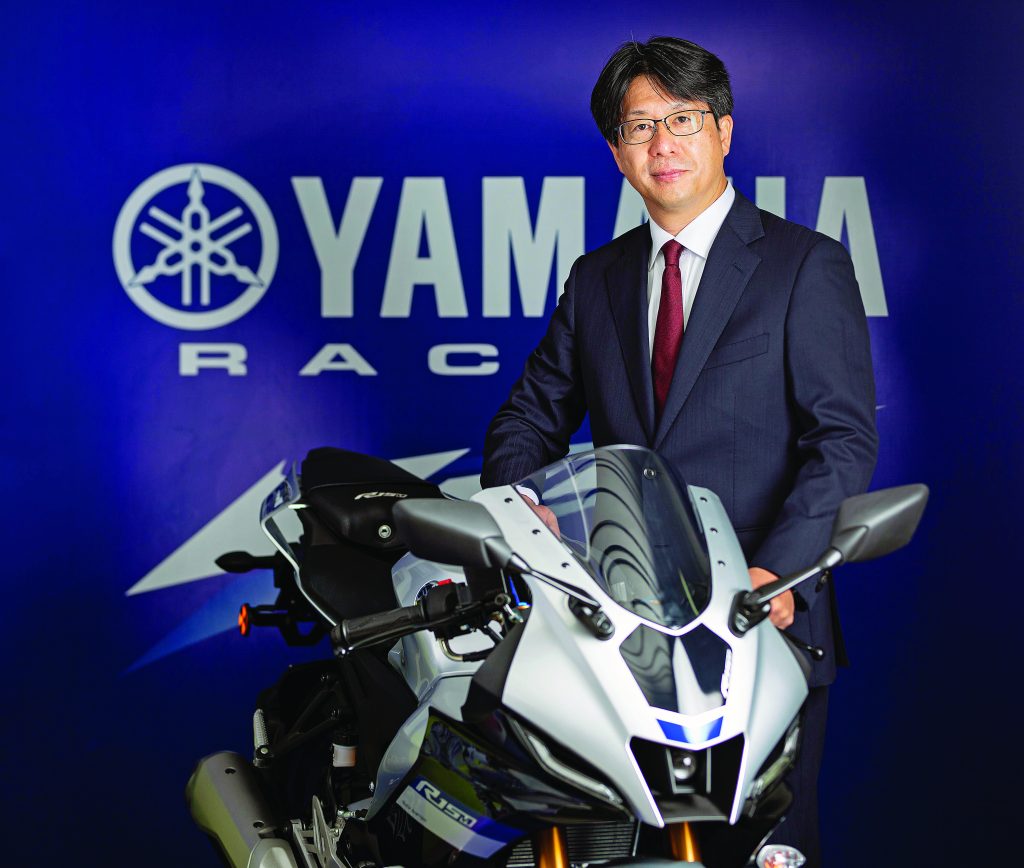 Interviewed By: Aspi Bhathena
What are Yamaha's plans for India in terms of launching high-end motorcycles?
At this moment, Yamaha are limited to focusing on 125-cc scooters and 150-cc motorcycles. So, this line-up so far is enough to cover the young generation, 18 to 25 years old. Many customers now require the next step up and we have already announced to our dealer network that we will launch the YZF-R3 and the MT-03, 300-cc motorcycles, by the end of this year. After that, we will bring the YZF-R7, MT-07 or the MT-09 in 2024.
What are your preparations for MotoGP in India? Any special activities planned around the event?
We have been promoting MotoGP with advertisements on JioCinema. Once the ticket rates are disclosed, we will also try to occupy a portion of the stands with Yamaha customers. Both our riders will certainly come and we will have a meet-and-greet. We are currently in the process of deciding if it should be with our customers, employees, etc. The team will also run Yamaha India stickers on the YZF-M1s.
What are Yamaha's plans for EVs in India?
EV scooters and motorcycles are definitely growing in India because the cost of petrol is relatively very high compared to other countries if we think about the average wage of the population. So, electric will entail much cheaper annual cost. This year, about four per cent of the population are using EVs and by 2025, it will grow to eight or nine per cent. By 2030, it may account for two-thirds, so Yamaha must have a couple of EV models in the future.
What is your perspective on the revival of the two-wheeler market in India? How is the semiconductor shortage affecting your global and Indian sales?
Last year, we delivered 1.6 crore units between January and December and this year it will reach 1.7 crore. Rural demand was low this year but next year I think we will reach 1.8 crore.
How do you expect to increase your distribution and sales network?
We are developing the Blue Square network. We started in 2019 and now we are reaching 200 of them across the country. By 2026, all of our network will become Blue Square. A Blue Square is not just a beautiful showroom; it is also a space that showcases our brand best and allows good customer engagement. Currently, these showrooms have small motorcycles and scooters, but once the 300s and 700s come in, it can be enjoyed by all motorcyclists.
When asked about Yamaha's intention to launch 250 to 400-cc ADV motorcycles, Chihana san refused to comment. We will leave it to the readers to arrive at their own conclusions. However, he confirmed the arrival of the MT-03 and YZF-R3 by the end of the year, followed by the larger MT-07 and YZF-R7. So, now may be a good time to book one of them.
Also Read: Interview — Adrian Sellers, Royal Enfield