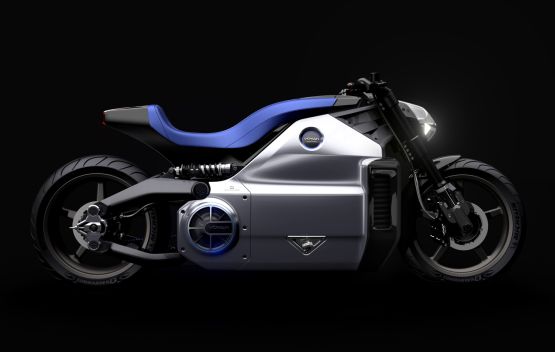 French manufacturer Voxan have introduced the most powerful electric motorcycle in the world. The Wattman, an upscale and extremely powerful machine, is a milestone in French motorcycling history.
The Voxan Wattman uses radical technology and design, with an innovative approach to electric motorcycle construction. The smooth, yet unmistakeably aggressive design language screams business and it looks as fast as it goes. Performance is nothing short of seriously impressive. Going from what the company claims, 0-100 km/h takes 3.4 seconds, while 0-160 km/h takes 5.9 seconds. The top speed is 170 km/h. These numbers are thanks to an unbelievably advanced drivetrain which comprises of an ultra-compact 12.8 kWh Lithium-Ion battery and a star of an electric motor.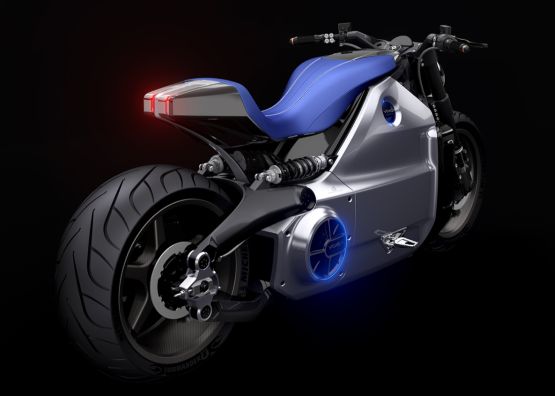 The electric motor powering the Wattman uses permanent magnets and puts out a whopping 200 PS between 7,500 and 10,500 electric motor rpm. That number is topped only by the eye-popping 200 Nm of peak torque it produces: between 1 to 6,000 revs, no less. The power is transmitted by the 35mm electric motor belt drive to the massive rear wheel wrapped in Michelin Commander II 240mm-wide rubber. Braking too is significantly advanced, using 230mm discs front and rear, with Beringer's 4D System. The battery promises a range of 180 kilometres; not bad considering the whole bike weighs 350 kg. Furthermore, when using a 'Combo-II quick charge' power socket, 80% of the charge can be achieved in just 30 minutes.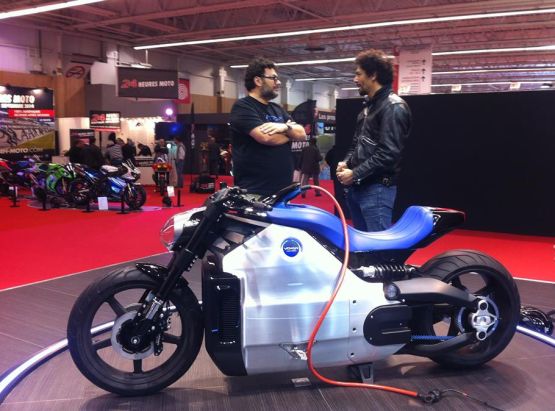 The company stated, "Voxan inaugurates a new motorcycle architecture built around a motor-battery pack carrier set. The frame is replaced by an ultra-rigid exoskeleton, integrating all the components of the powertrain. This results in a very pure motorcycle without a visible technical feature."
According to Sacha Lakic, its designer, "This aluminium exoskeleton which contains the battery is the motorcycle's signature. You can tell from this design that it is an electric machine."
The Voxan Wattman will be produced only on order, with each unit being hand-built in France.
Story: Jim Gorde