A close look at what fuels the passion for classic motorcycling.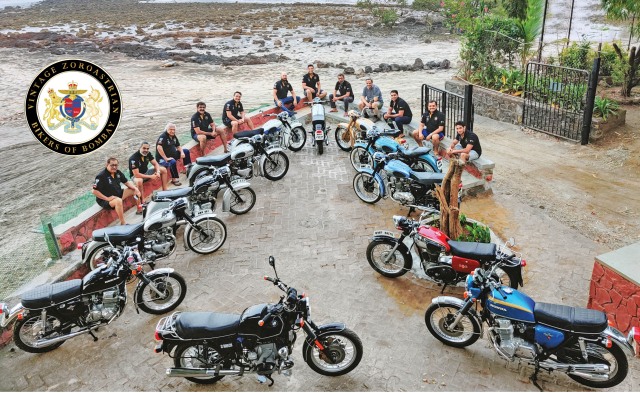 Story: Tehemtan Bhagwagar
Photography: Xereus Zend
'Those were the days, my friend, we thought they'd never end', sang Mary Hopkin in the late 1960s and, apparently, for a certain group of distinguished gentlemen, they never will.
Enter the Vintage Zoroastrian Bikers of Bombay (VZBB), an informal club founded by Farrokhi Bengali, owner of an impressive array of British and German motorcycles from what can only be called the good old days of motorcycling.
I had the good fortune of being invited to one of their Sunday-morning rides and this is what I learned.
The group has around 80 of the finest and best restored machines in the country, running exactly the way they were designed to more than half a century ago. It is also worth mentioning that there are less than a handful of knowledgeable mechanics and tuners who work hard to keep them that way.
The club was the brainchild of Farrokhi and a couple of other younger but equally passionate bikers, Xereus Zend and Shiraz Ginwala. Having always been crazy about motorcycles and motorcycling, the trio came together and reached out to other enthusiasts (in the Zoroastrian community) and, gradually, the club grew to what it is today: approximately 40 members strong. Collectively, this group of Parsi bikers now owns a total of more than 50 motorcycles, ranging from the early 1950s to late '80s and are still in the process of acquiring more.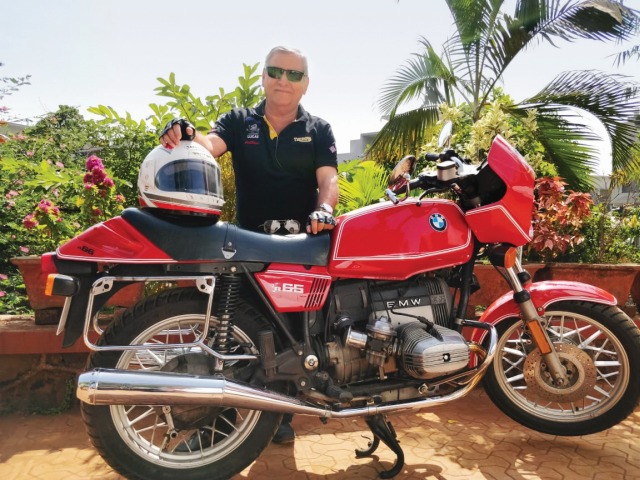 Says Farrokhi (70), businessman and avid collector, when asked about his reasons for bringing these like-minded bikers together, 'I just feel so fulfilled when I see how deep and undying the passion to own and ride these classics is amongst our members. In each of them, young or old, I see myself and think how fortunate I have been to be able to indulge myself and build up this collection. Also, to be able to ride each and every one of my bikes the way they were meant to and not just leave them languishing like museum pieces.'
Motorcycles Owned: There are too many to list. Past and present include BMW, Triumph, BSA Gold Star, and Norton Twins, etc.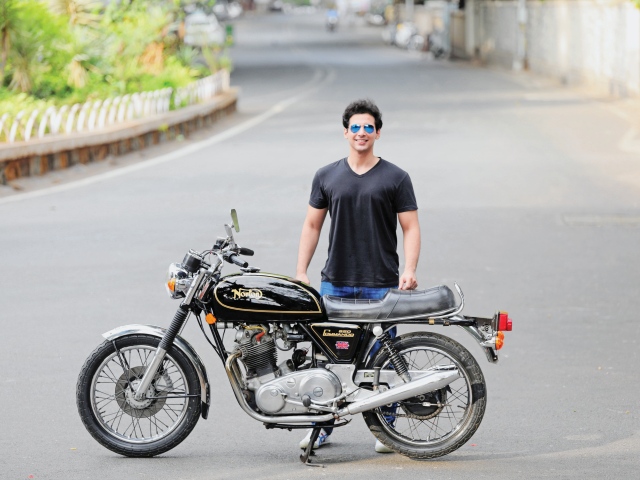 Xereus (32), businessman, says, 'From my childhood, I have been fascinated by these magnificent machines. Uncle Farrokhi has always been my inspiration and I can honestly say there is nothing quite like the unmistakable roar of a Triumph Tiger or the trademark "twitter" of a BSA Gold Star running on a well-tuned GP carb or even the relaxed unhurried beat of a Norton ES 2 and, lastly, for those who are lucky enough to have heard it first-hand, the chest-thumping megaphonic exhaust beat of a Norton Manx. As soon as I got the chance, I started collecting and, after 15 years of biking, I am the proud owner of quite a few of these gleaming works of art.'
(Xereus holds the enviable post of "unofficial photographer" during all their outings and other activities and, according to everyone, is doing a fantastic job.)
Motorcycles Owned: Triumph Tiger, Norton Commando, and more.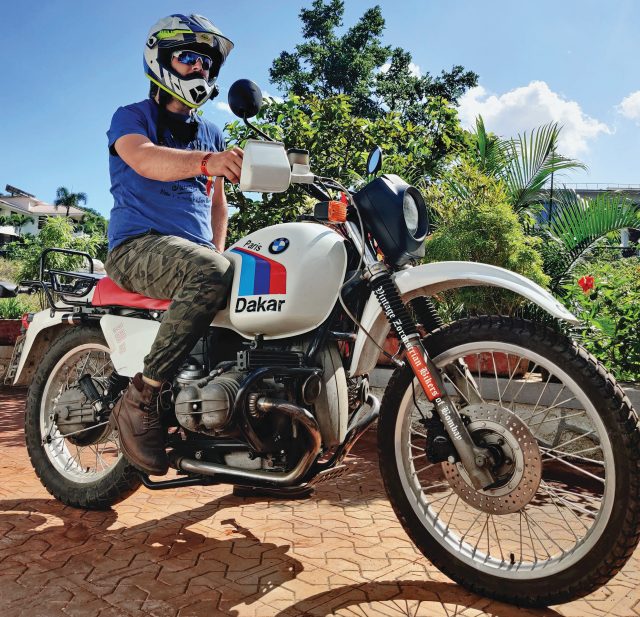 Says Shiraz (32), businessman, 'I was barely a toddler when I sat on my first bike (the RX 100 which I still have today) owned by my dad. Never looked back and can't really remember when I swung a leg over the seat and was "allowed" to kickstart my motorcycling years. It was an exciting and exhilarating time in my youth to see many of these proud owners swing by on their daily commute or joy rides and watch with bated breath for the next superbike to come along. Yes, in those days I had no real affinity for the Japanese rice rockets and I was always inspired by a splendidly turned-out Norton Dominator or a sparkling BMW laden with all the trappings of long-distance touring or the ultimate thrill of hearing a DBD 34 roar by on "full chat" at 6,000+ revolutions per minute. Today, I am lucky enough to live the dream and ride quite a few of these whenever I get a chance.'
Motorcycles Owned: BMW GS (Paris Dakar), Triumph Tiger, BSA Gold Star, Norton Dominator.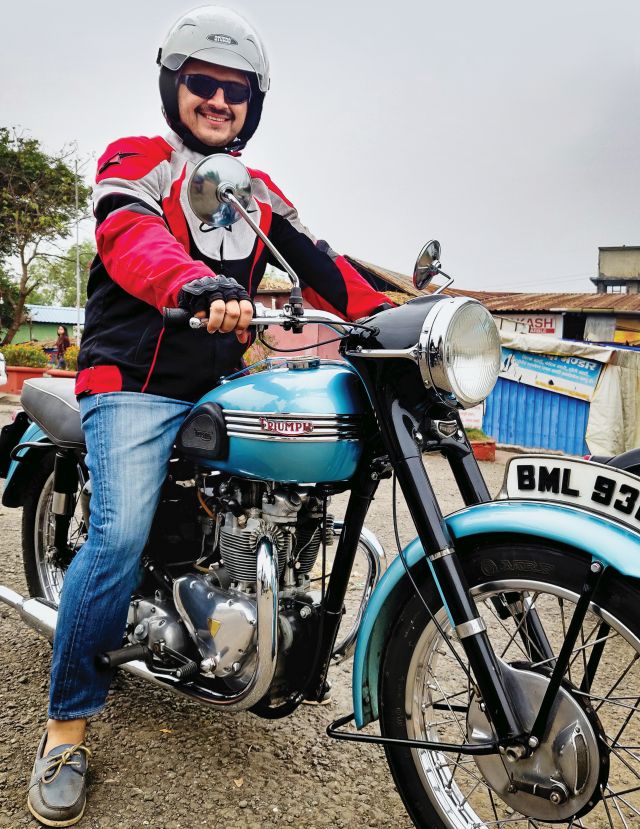 Rustom (45), a working professional who has been biking for 30 years, says, 'It's not always easy to freely indulge in what may surely be called an expensive hobby. Rising fuel costs, repairs, and expenses for replaceable items like tyres, batteries, and chains, etc, do put some stumbling blocks in our way. However, considering there is an equally dominant love of the sport amongst all of us, the pride of ownership comes foremost. I really feel it's all worth it. Of course, once I slot my bike into top gear on an open stretch of road, man and machine become one and that's what life is all about, isn't it?'
Motorcycles Owned: Triumph Tiger 1955, BSA, and earlier ones.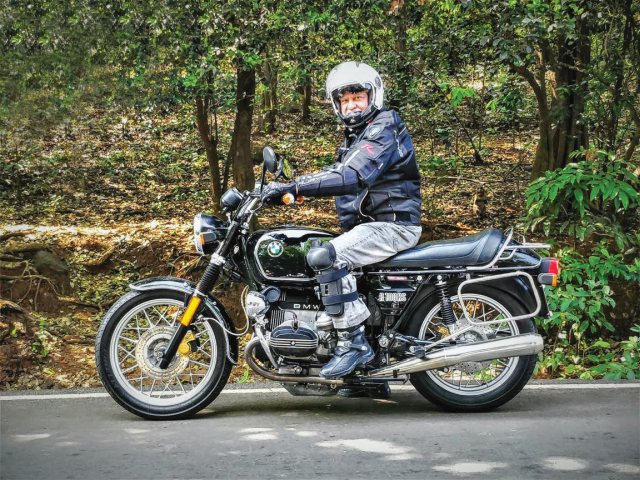 Says Jazeel (72), businessman and Professional Sportsman for the Railways, 'I can barely remember how I started out in this direction, but after so many years and countless hours of enthusiastic riding, I am still as eager to start out on a Sunday morning and enjoy the feel of any one of my prized machines purring sweetly below me and the rush of excitement I get is no less after a virtual lifetime of owning, maintaining, and riding my choice of the day. It took a whole lot of effort to be where I am today, but the sight of these shiny metal maidens is one to gladden the heart.'
Motorcycles Owned: Too many to list. Past and present include BMWs, Triumphs, Matchless, and more.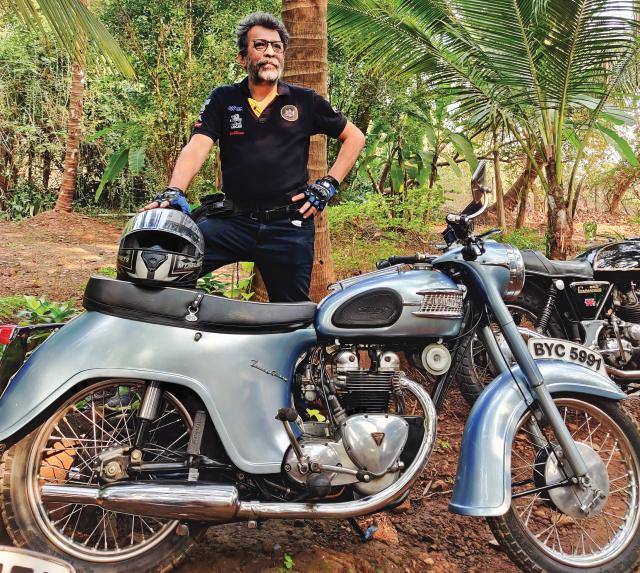 Romie (62), engineer by profession, says, 'As a youngster, I earned the unenviable reputation of being a crasher. In my early years, my riding style was what you called free and wild and the number of injuries and broken bones were a bit embarrassing. So much so that for a while, thinking that it just wasn't meant to be, I went off biking altogether. But I suppose the bug just lay dormant within me and, ultimately, I started tentatively on two wheels again, this time with a more sober outlook, and today I own and ride some of the best British metal money can buy.'
Motorcycles Owned: Triumph 650, 500, 250, and more.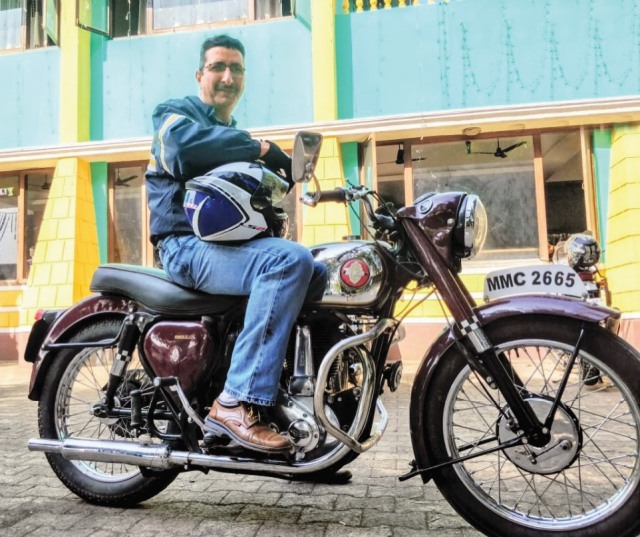 Pourushasp (52), working professional, says, 'I bought my first bike in the 2000s having always wanted a British machine and have been biking ever since. I try to ride almost every Sunday as I find it's a great stress reliever and nothing matches the feeling of smooth and relaxed cruising on this machine. I have won quite a few awards for "Best Performing Bike" at many rallies and always strive to ensure my bike is in tiptop condition. I am fortunate to have an experienced and knowledgeable mechanic on whom I rely.'
Motorcycles Owned: BSA B31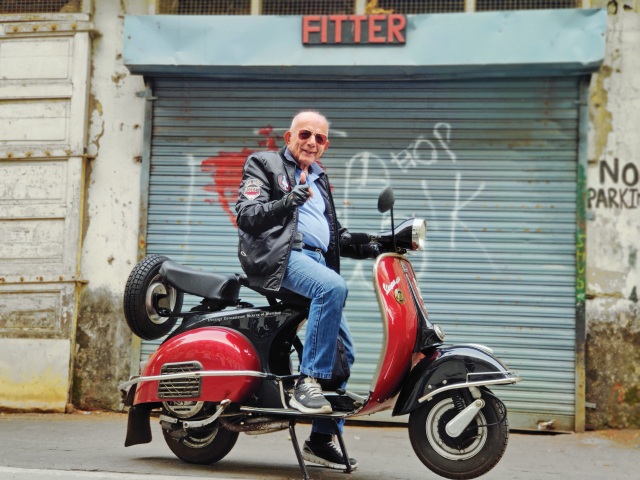 Minoo "Uncle", a sprightly 84 who sometimes joins them, says, 'Biking surely keeps you young and active. Do I look my age at all?'
Motorcycles Owned: Vespa scooter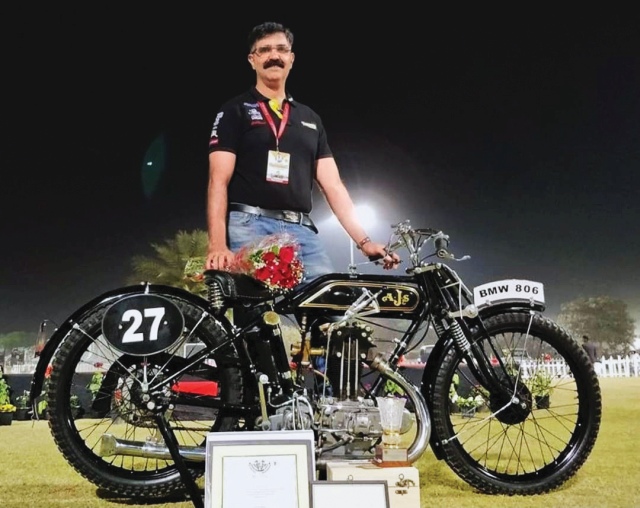 Says Jehangir (50), businessman, scoutmaster, and collector, 'In all these years I have owned the full range of two-wheelers, from mopeds, scooters, monkey bikes, two-stroke, four-stroke and have made it a point to keep riding them all because I believe firmly that to neglect any machine and let it fall into disrepair is a major sin. Also, when I ride with other club members, I find great satisfaction in knowing that I am amongst a cohesive group of like-minded riders who will see to it that each one is safe and no man is left behind. My inspiration was always my father who also rode for many years. My longest ride was from Mumbai to Dahanu and back and it was a dream ride.'
Motorcycles Owned: Too many to list. Past and present include Triumph, BSA, AJS, Norton, and many more.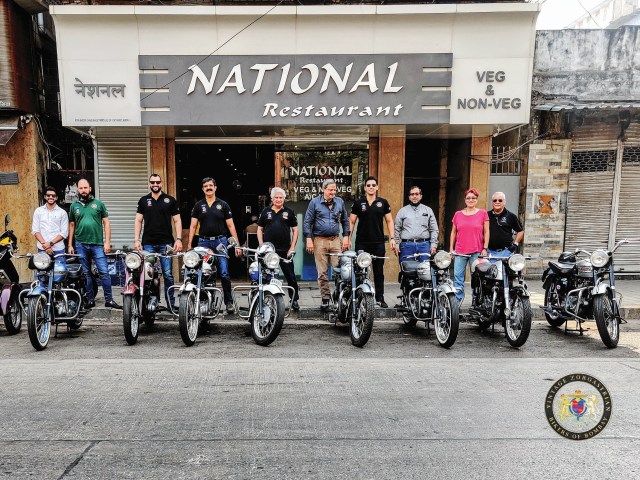 Without exception, all of them agree that riding safely and responsibly is the only way to ride. It's an impressive turnout when, one Sunday, you see them parade along the empty roads of early morning Mumbai clad in their custom-made PIT (identifying them as a team) shirts in addition to the mandatory helmets, gloves, boots, and such.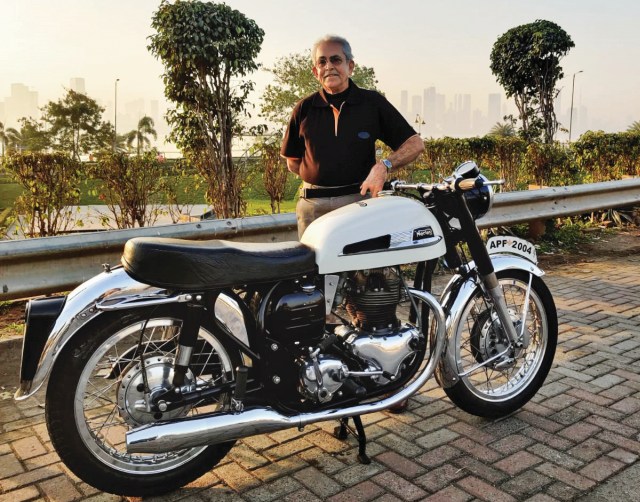 I completely agree with their credo because, when I rode with the group, never at any time was there any indication of shooting ahead or weaving through vehicles, disregarding traffic signals or any other hooligan-like behaviour. Indeed, they are also staunch believers in watching one another's back and go out of their way to help one of their own when needed. Nowhere was it more evident than when, with my two broken wrists and hip replacement from past injuries, I struggled to heave the Norton on to the centre stand and was immediately taken care of by one of the guys.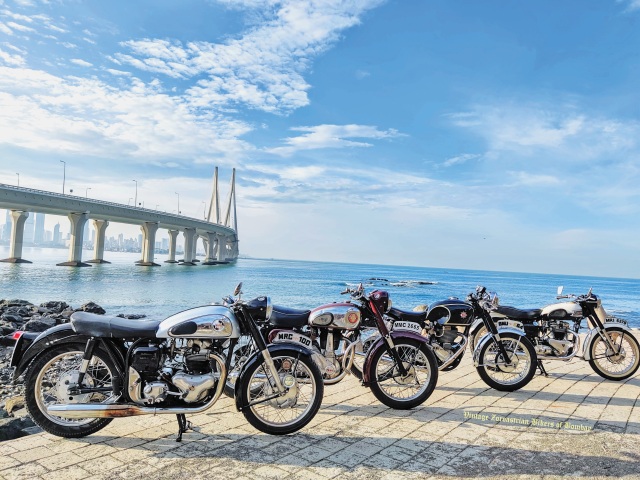 Oh, yes! A very important and noteworthy mention needs to be made here of Anahita Dastur, a working professional and the only lady member (and no less passionate about her bike and her rides than her male counterparts). She is an active and enthusiastic participant in their rides whenever she finds the time and can match each and every one of them in riding technique and expertise, being an ace at handling all of Farrokhi's big bikes for the past 25 years. Triumph Tigers, Thunderbird, Norton Slimline and Wideline, Norton ES 2, BSA Gold Star, BSA B31, Golden Flash, AJS, BMWs… you name them and she has ridden them all for over two decades.
And there you have it.