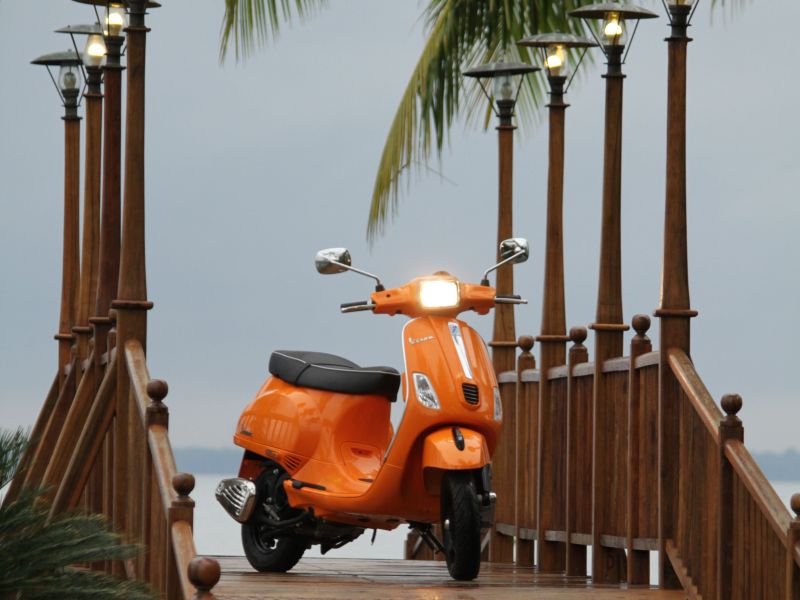 Off the back of the announcement that Vespa have nabbed former Italy and Juventus football phenomenon Alessandro Del Piero, Vespa are all ready to shake up their product portfolio in India. The legendary Italian scooter marquee is ready to unveil its latest offerings and it'll happen as soon as the 1st of September 2015. Of course, Del Piero will be present at the event to do all the unveiling, and Bike India will be present to bring you all the details too!
The last new Vespa to come out was the limited edition Elegante (still on sale) which was launched way back in September 2014. A sizable period of time has passed since then, so this announcement was due soon anyway. Vespa also seem to have a particular affinity towards the festive season judging by these back-to-back September launches.
As for what Vespa could possibly unveil, it might be updated versions of the VX or S currently sold in India rebranded as the Primevera and Sprint as they are in Europe, or entirely new additions from their international line-up such as the exciting 300cc GTS 300, the classy Vespa 946 (not 946cc, sadly) that Piaggio showcased at the 2014 Auto Expo, and maybe even the gorgeous 946 Emporio Armani limited edition. There's also the throwback 4-gear PX to consider, so all in all, Vespa have a lot of options, and we'll make sure to keep you updated on which route they decide to go down on as soon as the unveil happens, so watch this space.