The Ultraviolette F77 Space Edition, priced at Rs 5.6 lakh (ex-showroom), comes with aerospace grade materials and is a tribute to Chandrayaan-3 and India's Stellar Space Odyssey.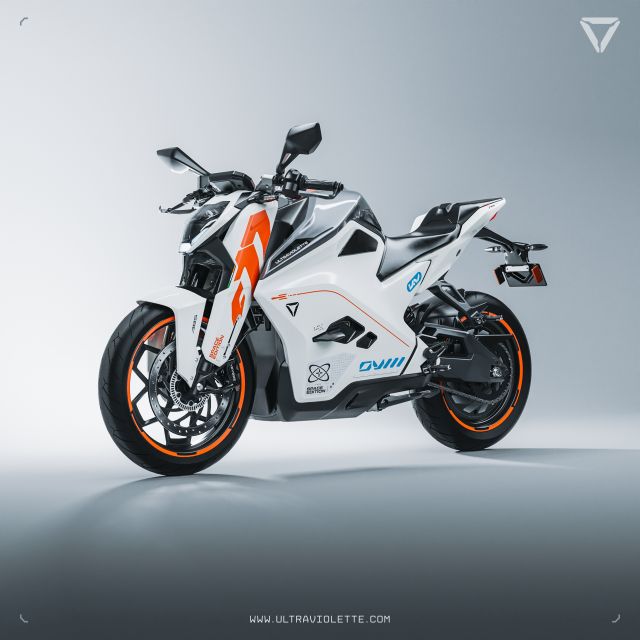 Ultraviolette Automotive have launched the F77 Space Edition, their most advanced electric motorcycle variant that is limited to just 10 units, making it a collector's dream.
With the F77 Space Edition, Ultraviolette honours and acknowledges India's exceptional space odyssey and the country's tremendous contributions to the aerospace community. According to Ultraviolette, this limited-edition electric motorcycle is a fusion of cutting-edge technology and aerospace-inspired design, demonstrating the company's relentless pursuit of innovation and excellence, following the ideology of the aerospace industry.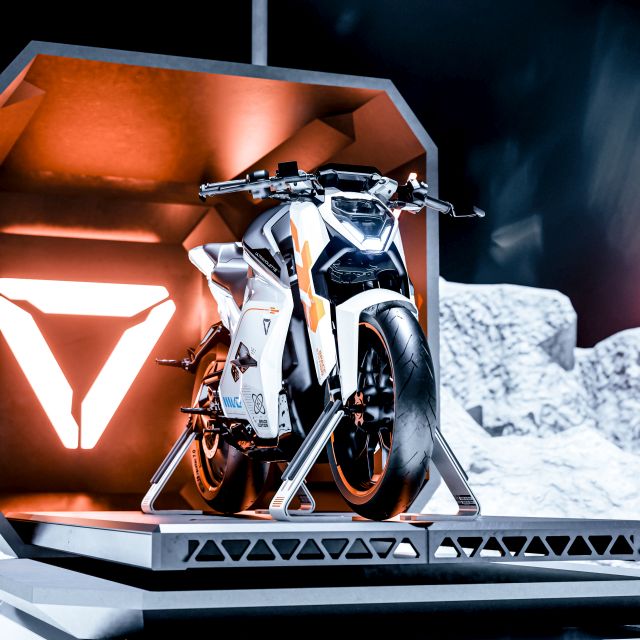 The Ultraviolette F77 Space Edition comes with a host of exceptional features that have been designed to elevate the ownership experience:
● Aerospace grade aluminium: The Ultraviolette F77 Space Edition gets custom machined aerospace grade aluminium, Aluminium 7075 – a high strength alloy used in these components has an excellent strength-to-weight ratio and a tensile strength comparable to that of many steels while being significantly lighter. Due to its exceptional properties, it is often employed in parts like aircraft structures, defence systems and various applications, especially in aerospace and military industries.
● Aerospace grade paint: Shielded with an exceptionally high-quality aerospace grade paint, the Ultraviolette F77 Space Edition introduces a new dimension of durability and protection. Crafted to endure the harshest conditions, this paint guarantees exceptional corrosion protection, UV and fade resistance, chemical resistance, and thermal stability. Its sleek finish ensures that the motorcycle maintains its appearance even under the most challenging circumstances and for a prolonged period. In addition, the paint helps in enhancing the overall performance, contributing to efficiency by reducing drag.
● Aerospace grade aluminium key: The F77 Space Edition key has been crafted out of a single piece of metal. The company says this masterpiece made of aerospace grade aluminium not only serves its utilitarian function but also encapsulates Ultraviolette's Aerospace DNA.
● Avionics: The Ultraviolette F77 Space Edition is armed with advanced aircraft electronics-based technology and interfaces. These include multiple fail proof systems for the battery and just like in an aircraft, the system can measure Roll, Pitch and Yaw through a 9-axis IMU.
Succeeding the 77 Limited Edition units that were sold out in just two hours, the Ultraviolette F77 Space Edition offers advanced feature sets and remarkable performance metrics, including an impressive peak power of 30.2 kW (40.5 hp) and a peak torque of 100 Nm. The motorcycle accelerates from 0 to 60 km/hr in just 2.9 seconds and attains a top speed of 152 km/h. In addition, the bike also has an exceptional IDC range of 307 km on a single charge.
Announcing the launch of the Ultraviolette F77 Space Edition, Narayan Subramaniam, Co-Founder and CEO, Ultraviolette Automotive said, "We are excited to bring to you our latest creation – the F77 Space Edition and can't wait to hand over the keys to 10 special riders. Ultraviolette aims to constantly push the boundaries of science and technology and the Space Edition is the best way to celebrate this commitment. As the aerospace industry is where the pinnacles of technology are achieved, the F77 Space Edition proudly commemorates India's celestial journey. The very same DNA is clearly reflected in the Ultraviolette F77 Space edition. Infused with aerospace grade attributes and a distinctive design ethos, the F77 Space Edition stands as a testament to our resolute commitment in charting the course for the future of electric mobility."
Adding to this, Niraj Rajmohan, Co-Founder and CTO, Ultraviolette Automotive said, "We've meticulously crafted the Ultraviolette F77 Space Edition to deliver an unparalleled riding and ownership experience. Our focus lies on translating technological excellence into tangible excitement. As we move forward, our commitment remains unwavering: to accelerate innovation. The Ultraviolette F77 Space Edition clearly reflects this commitment, delivering not only a highly differentiated experience but also showcasing the potential of electric vehicles in redefining the future of transportation."
Prices for Ultraviolette's flagship F77 electric performance motorcycle range start at ₹ 3.8 lakh (ex-showroom, India). The exclusive aerospace-inspired F77 Space Edition is priced at ₹ 5.6 lakh (ex-showroom, India). Bookings for the F77 Space Edition will open on August 22 – 6 PM, on the company's official website – www.ultraviolette.com
Story: Alshin Thomas
Also read: Tork Motors Introduce 'Urban' Trim On Kratos-R For Rs 1.67 Lakh