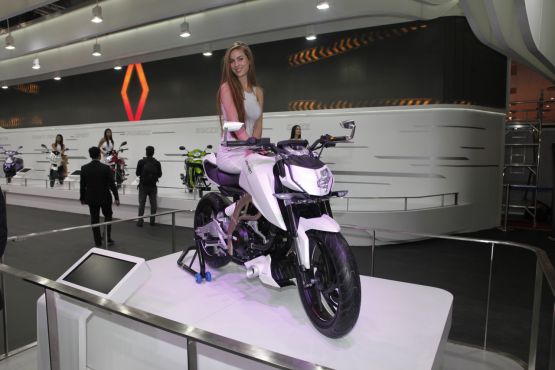 Back in 2013, BMW partnered with TVS with the aim of producing a sub-500cc motorcycle, allowing the German giants to enter into the small bike segment.
The Indian motorcycle brand TVS has confirmed that the Indo-German collaboration will result in the production of a single-cylinder 250cc -300cc engine, codenamed – the KO3. The KO3 engine will be completely engineered by professionals at BMW. TVS will provide its skills and infrastructure to produce the bikes at cost effective prices.
Speaking on the occasion, Stephan Schaller, BMW CEO, stated that, "The products will be 100 percent engineered by BMW. The partnership has been strategized in such a way wherein TVS will be learning from the technical knowledge of the S 1000 RR maker while the Chennai-based automaker will be making use of its friendly cost base that BMW can benefit from globally. TVS has high internal quality levels and it has enough reason to believe that the Indian automaker can provide first-class quality parts that will match the price at which that the company aims to retail the products. While the displacement on the engine is yet to be revealed, the BMW CEO did confirm that the powertrain will be a sub-500cc single-cylinder unit on the K03 (codename) motorcycle that will be revealed later this year. The company does not want to look into a twin-cylinder motor at present, but could be a possibility since the powertrain will be further developed over the next two years."
Furthermore, TVS too will launching its own set of models based on the newly developed platform while also sharing the engine. The advantage of this joint-venture is the fact that the products sold in high-priced markets as well as in developing markets will possess the same quality from both the manufacturers. The other fact about this collaboration is that BMW Motorrad and TVS do not have any financial inter-dependency, whereas the the main focus is on building new products through mutual cooperation.
Saying this, we cannot wait to see the results of this joint-venture. We hope to see a production model of the KO3 at Auto Shows later this year.
Story: Ryan Lee