The alloy-wheeled Tiger may look tame but we felt it just hides the aggression better. We spent a few days with it on our roads to see what it feels like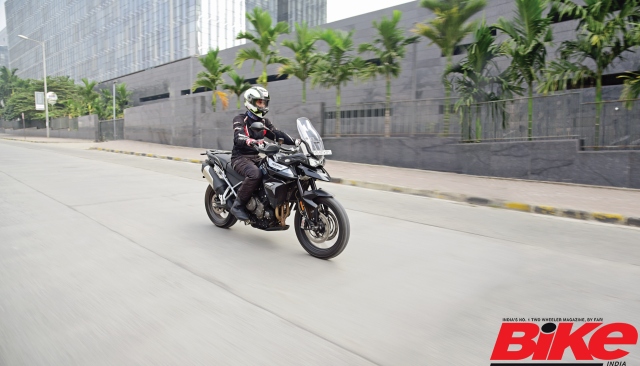 Story: Joshua Varghese
Photography: Apurva Ambep
Owning the Triumph Tiger 900 GT gives you the right to say, 'I ride a tiger', and watch with impish glee as the person in front of you (preferably someone unfamiliar with motorcycles) momentarily draws a mental picture of you perched on an orange-and-black beast that could tear anything apart. Sure, the thought may be short-lived but the mental image is intimidating right up to the point where it gets dismissed. The vibe you give off when astride a Tiger 900 GT is similar but, in this case, the big cat under you is tamer, more receptive to your inputs, and certainly easier to ride.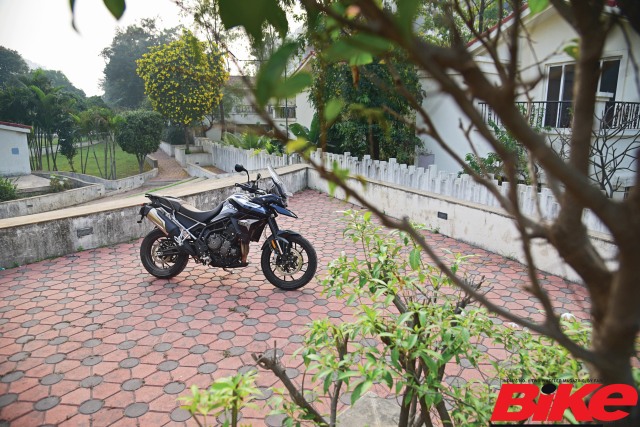 If the old Tiger 800 looked like an angry big cat ready to pounce at the drop of a whisker, with wide eyes and taut muscles, the 900 GT looks calmer, more composed, if I may. In its new avatar, the Tiger 900 is a more visually appealing package than its predecessor but it is still evident that beneath the modern design cues, this Tiger is still an animal. A full LED headlamp sits atop a slim beak and the motorcycle's bodywork flows back on to the 20-litre fuel-tank and the engine following a strictly-no-fat approach. The engine is new and so is the frame. A tubular steel trellis uses the bigger mill as a stressed member and it is met by an aluminium bolt-on subframe in the middle; points for saving weight and making the chassis more modular. Thankfully, the rear half of the motorcycle has been left how I like it best on a Tiger: bare, simple, and uncluttered.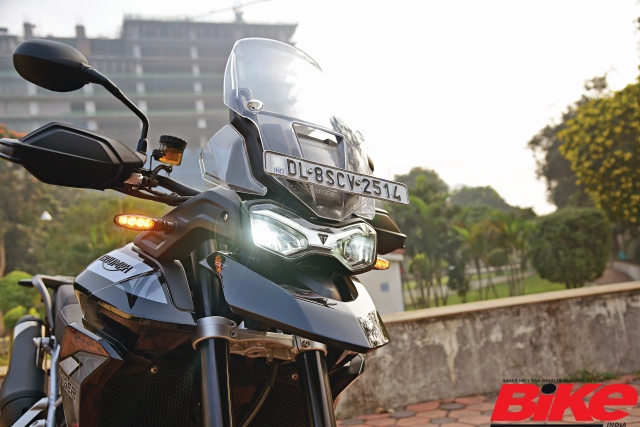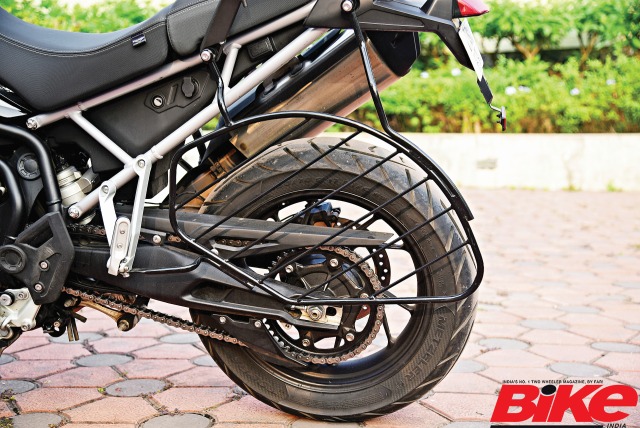 The same cannot be said of the Tiger 900 GT's instrument console. The seven-inch, full-colour display seems to have more information on one screen than necessary and, annoyingly, it appears to have come at the cost of something useful: the tachometer. Unlike the unidirectional tachos we are used to, this one sets off in either direction and the numbers are so small that they are difficult to read on the move. Gloss over that and Triumph have done a remarkable job by equipping the system with a host of multimedia features (calls, music, and even GoPro controls) that are rather easily controlled by the switchgear. The switchgear layout itself is quite well thought out. A mix of good-quality plastic, robust design, and ease of use make sure that navigating through menus is an easy task. Older riders may heave a sigh of relief because you will not need the services of your know-it-all toddler to make the most of this piece of modern machinery.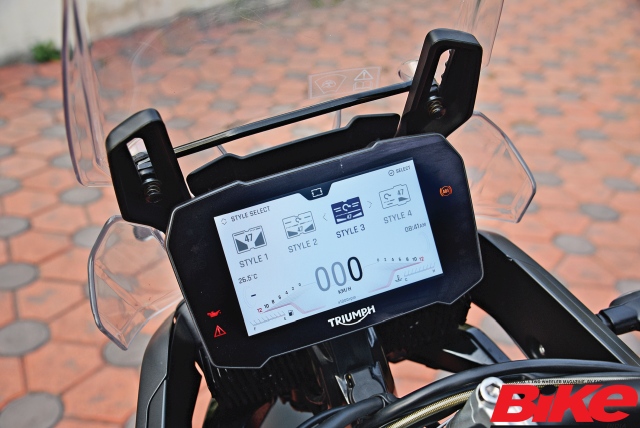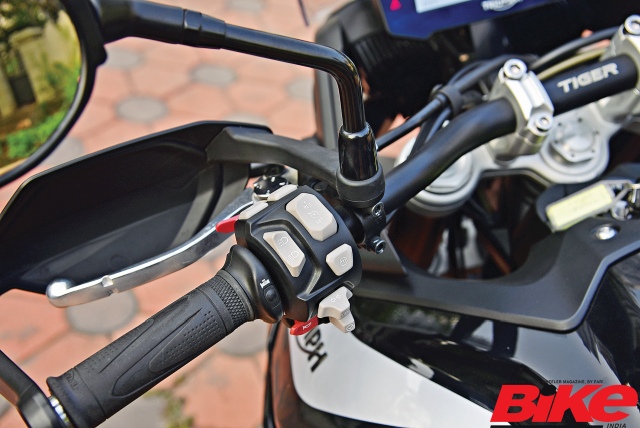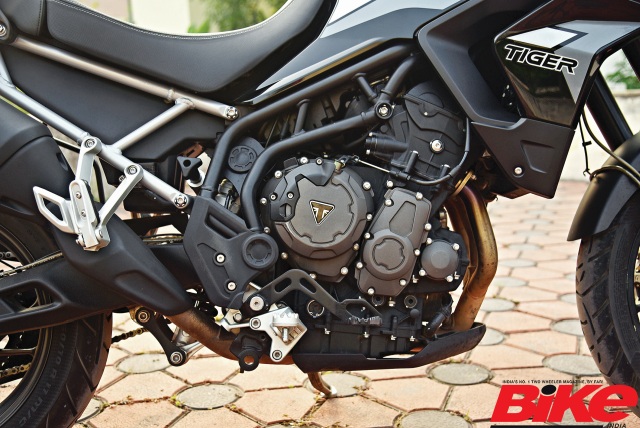 Before swinging a leg over the saddle, you get to decide how high your perch should be off the ground. Yours truly flicked it on to the highest setting and then settled into a rather comfortable seating position with both feet firmly on the ground. With the lower seat height, shorter riders will also find themselves rather comfortable on this big cat thanks to its tapered seat-tank junction and this set the tone for the rest of the ride.
The clutch lever is easy to use and engages seamlessly, allowing you to pull away from a standstill like a ball of butter rolls down a mountain of the same stuff. Once in motion, the Tiger's 194-kilogram (dry) heft is immediately forgotten. The motorcycle's admirable weight distribution and the leverage offered by the wide handlebar soon ate away the final wisps of trepidation and I found myself having more fun on the Tiger than I was expecting to. As you may have noticed, the GT is shod with alloy wheels, a 19-incher at the front and a 17-incher at the rear wrapped in Metzeler touring rubber, which is a good combination for tarmac use.
Powering the Tiger 900 is a new 888-cc, liquid-cooled, in-line triple engine that develops 95.2 hp at 8,750 rpm and a peak torque of 87 Nm at 7,250 rpm while mated to a six-speed gearbox. Triumph have equipped this motor with a "T-plane crankshaft"; simply put, it gives the engine an irregular 1-3-2 firing order and, consequently, more tractable throttle response at low revs (useful for predictable response from the engine when riding off-road). You can decide how this power reaches the road through four riding modes: Rain, Road, Sport, and Off-Road. Of the lot, I had to use only Road and Sport and soon developed an affinity for the former. Throttle response is more linear and progressive in Road mode and it promotes a smooth, fast, and relaxing ride. Whereas in Sport mode, I found myself working a bit harder, focusing more and not gaining much in terms of outright speed. Road mode it is then.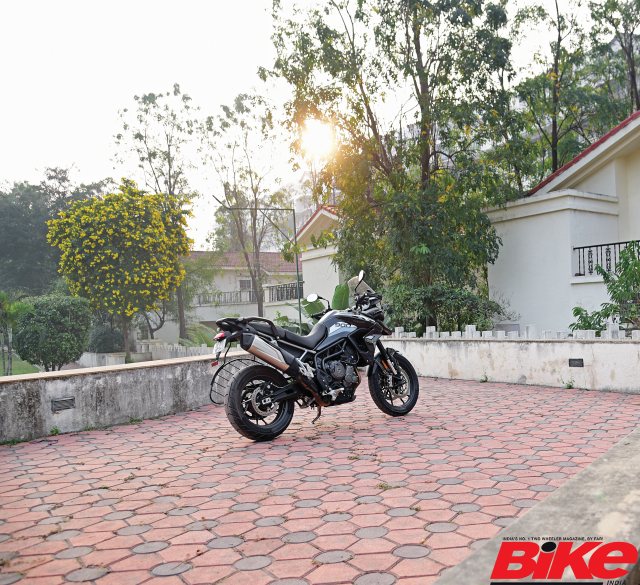 Our ride covered bits of traffic-infested hell, deserted wide roads, and some interesting bendy bits and I am happy to report that the Tiger did not feel out of place anywhere. The Marzocchi suspension kit was easy to set up and a neutral setting was just as easy to find. The ride was always pliant and cosseting because any bumps that the wheels ran over were ironed out by the suspension. Furthermore, vibrations only crept in upwards of 6,500 rpm, only when ridden hard and even then, not so palpable as to spoil the ride experience. Also, gone is the signature whine of the 800 and in its place we get a wholesome growl that makes the Tiger sound more menacing than ever before. The "GT" in the name already betrays the motorcycle's intentions and the ride confirmed it beyond doubt: the 900 GT is a street bike on stilts. If you want to splash around in the mud, get the Rally (Rs 14.35 lakh for the standard and Rs 15.50 lakh for the Pro, both prices ex-showroom). The combination of good low-end grunt and well-spaced gear ratios lets the Tiger 900 GT pull away with style from 40 km/h in top gear from as low as 1,600 rpm. Still doubting its street cred?
Overall, the Tiger 900 GT is a step (or, maybe, even a few) in the right direction for adventure-tourers that are prone to seeing a lot of road use. Instead of attempting to be amazing at two things simultaneously and being decent at both, this Tiger is best enjoyed on the blacktop and, should you come across bumpy roads, thankfully, it can tackle that also to a remarkable degree.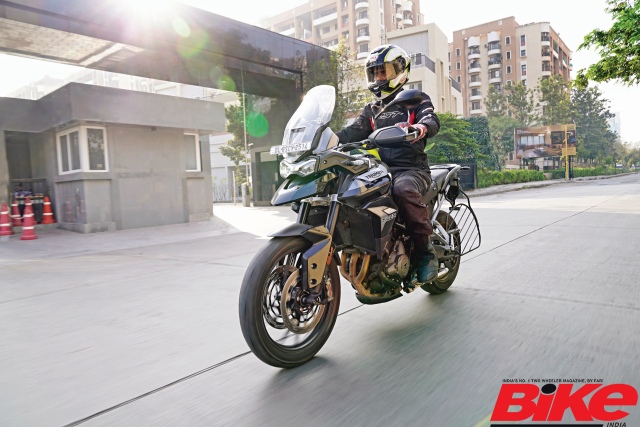 To have one of these wait for you in the garage, be prepared to shell out Rs 13.70 lakh (ex-showroom), which is still rather heavy on the wallet but, at least, it is more accessible than its closest rival on sale right now, the Ducati Multistrada 950S. Wait, there is more. If you are looking at the 900 GT, you are already a road-oriented rider. So, if tarmac prowess is all you want, then, at Rs 13.10 lakh (ex-showroom) the BMW F 900 XR will give this Tiger a run for its money.
Also Read: Triumph Trident 660 First Ride Review