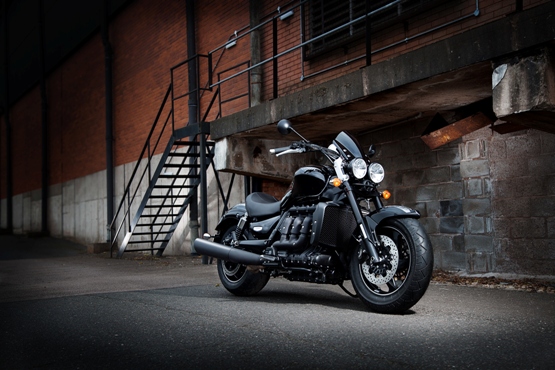 Triumph will be offering a range of special edition motorcycles for a select few of their customers. The special edition Street Triple RX and the three editions of Bonneville, viz. T214, NewChurch and Spirit were showcased at INTERMOT. At EICMA, the company also unveiled the Thunderbird Night Storm and the Triumph Rocket X. The special edition bikes will receive cosmetic changes and will be available in limited numbers.
The Rocket X celebrates 10 years of the Rocket III with 500 exclusive units. The bike will feature high end custom paint job with 'grind' effect striping from 8ball and billeted aluminium number plates. The complex paint job, which requires several days of work, will also be extended to the mirrors, exhaust and handlebars. Also, the wheels are pinstriped manually to create an absolute visual delight.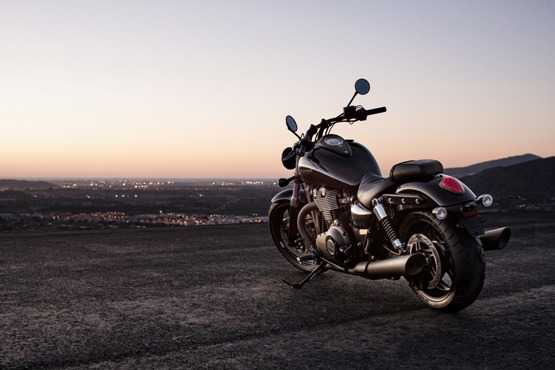 The special edition Thunderbird, Night Storm cruiser has taken black to a whole new level. The laid-back cruiser features a phantom black tank with a ghosted finish and twin skinned high temperature resistant black paint on the exhaust system. The black theme is continued to the handlebars, mirrors, control panels and rear brake levers. A nubbed new seat also finds way on the Night Storm.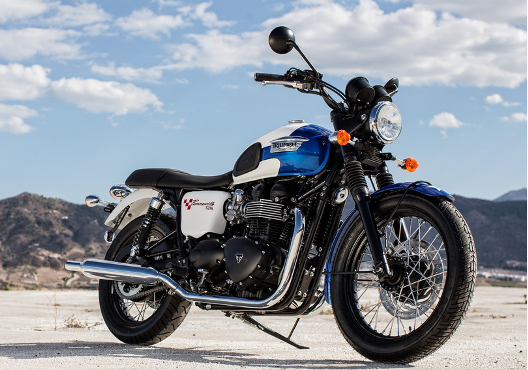 Jhonny Allen set the 214 mph land speed record on the streamliner based Thunderbird 650. To commemorate the feat, Triumph has announced the T214 edition of the Bonneville. The bike will feature hand-painted white and blue color scheme similar to the one matching the legendary bike. A revised headlamp and contrasting red seats also finds way on the T214.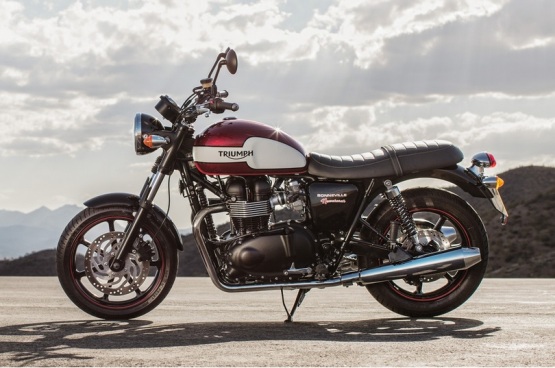 NewChurch refers to a market town in Austria which plays host to the 'Triumph Tridays' event every year. The bike will be available in blue/white and red/white color schemes and with a custom built seat. Unlike other models, the NewChurch variant is not a limited edition.
The Spirit is based on the T100 and features retro styled spoked wheels and mudguards borrowed from the Thruxton. The mixed and matched parts also include a headlamp from the Scrambler. The Spirit celebrates the idea of custom builds based on the Bonneville.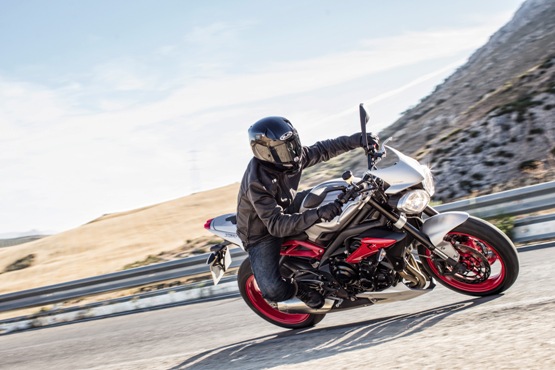 The Street Triple RX borrows cues from the Daytona 675R and the Daytona 200. The changes are limited to revised graphics and a new aluminium silver paint scheme. The bike continues to be powered by the same 675 cc in-line three cylinder engine.
Story: Aniruddha Mulgund