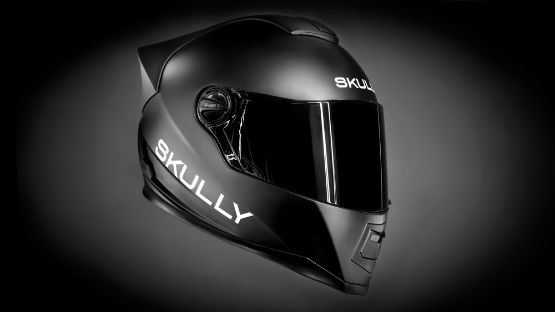 Remember the Iron Man face mask with the cool display? Well, it is now a reality. Skully AR-1 is a soon to be launched motorcycle helmet, which features head-up-display technology on the transparent visor.
The Skully AR-1 helmet has broken a crowd-funding site (Indiegogo.com) record for the most successful "wearable" product and raised $ 2,278,049 (Rs. 13.9 crores), which was 900% more than the initial target.
The crazy helmet concept comes with a 180-degree rear view camera, turn-by-turn GPS navigation system, and smart phone pairing to help stream music and call hands-free from your phone. All of which is displayed on the semi-transparent HUD unit.
The US-built Skully AR-1 can be pre-ordered for $1499 (Rs. 91,476) including international shipment charges, with deliveries beginning in May 2015. Skully is offering financing options and different pricing offers to the early buyers. So much so, that 1700 Skully AR-1 helmets have already been sold since its induction in August 2011. The helmets are available in Matt Black or Gloss White colours, with sizes ranging from S to XXL.
Skully founder Marcus Weller was overwhelmed with the response he received, he said "We continue to be blown away by the outpouring of interest and support for the Skully AR-1."
Story: Ryan Lee
Image: SKULLY
Watch this video of the Skully AR-1 and all its features in action: