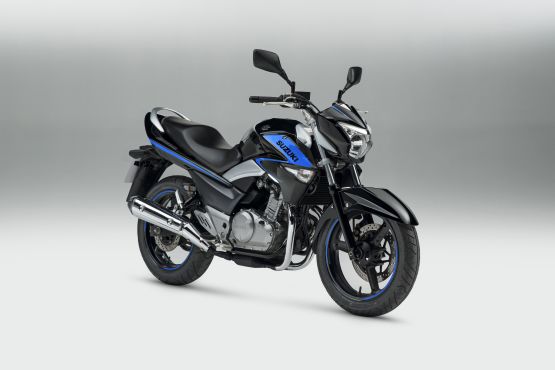 Suzuki UK, have announced the introduction of two new colour options for its 250cc sports tourer bike – The Inazuma. The two special edition 'Z' models have a black base-colour sporting streaks of red or blue graphic options, running from the headlight cowl to the radiator guards and up to the seat unit, and rim stripes.
Suzuki also launched a special edition GSX1250FAZ model. Sporting a white base-colour, the tourer sports a set of red, black and grey decals along with a set of white rims. All three special edition models are on sale officially across Suzuki Motorcycles dealers in the UK.
Let's hope Suzuki bring the Inazuma Z to our shores pretty soon. Stay tuned for more.
Story: Sayem Parvez Syed