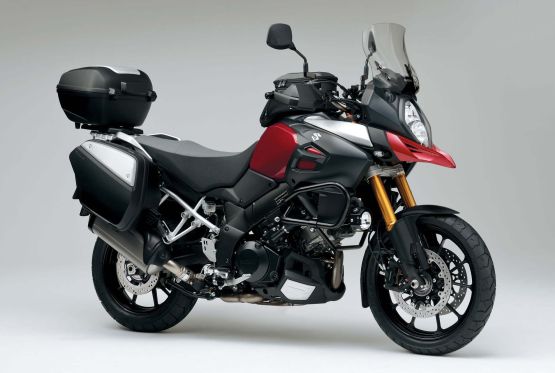 Suzuki have launched their new initiative in the form of a 'demo-ride' program for the UK market. This move by the Japanese two-wheeler giant has been initiated in order to build their customer base in the market. The demo-ride events will take place from the month of March all the way upto the month of August. Suzuki, in association with its UK dealers, will offer demo rides to potential customers throughout the UK.
During these one-day events, almost all of Suzuki's 2014 motorcycle range will be available for demo. As per the customers need the Suzuki bikes available for these demo rides will include the new V-Strom 1000, V-Strom 650, the GSX-R750 Yoshimura edition and the Intruder M1800RZ cruiser. That's not all, customers can also shake a leg with the likes of the GSX-R1000, the GSR750, the Hayabusa, GSX1250FA tourer and the Inazuma 250.
Although this demo-ride initiative by Suzuki will only take place this year in the United Kingdom, Suzuki big-wigs have plans to introduce this program in other markets as well as Europe and the US. We hope Suzuki India also brings such an initiative to our shores as well.
Story: Sayem Parvez Syed