You can press '1', '2' and '3' figures of that display to toggle among Economy, Standard and Advanced modes, the last of which was controllable enough that on dry roads I rarely bothered with the others. Eco is for limping home when low on juice but Standard would be handy in the wet. Throttle response in Advanced was very clean and not remotely snatchy, but immediate enough that accelerating on slippery roads would require a careful throttle hand, because there's no traction control.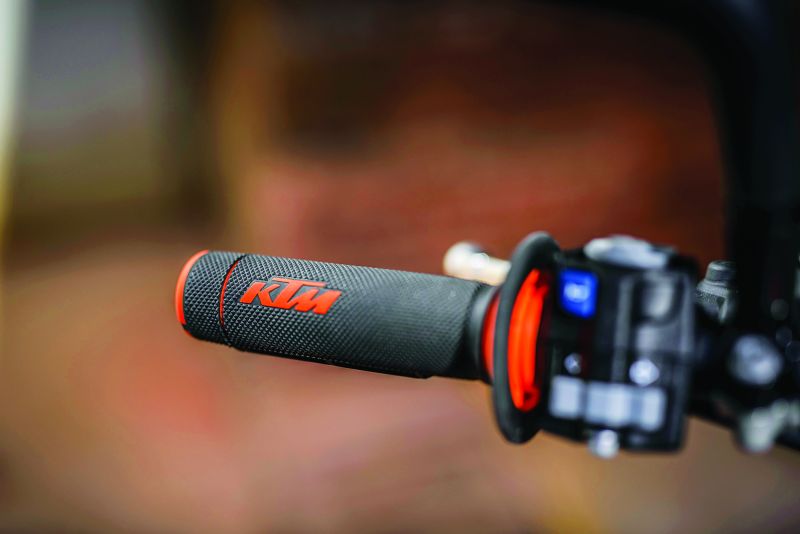 In traffic the light and slim Freeride was a blast. Short riders might struggle with the seat's 880-mm height, but it's so narrow that if you're average sized or above you'd probably be more worried about its lack of comfort. When sitting at the lights on the launch in Barcelona, I enjoyed being able to chat to the other riders without needing to shout above the sound of engines. Conversely, when moving I was aware that pedestrians couldn't hear me coming — though the whistling KTM made slightly more noise than a bicycle.
Out of the city the E-SM had enough power to keep up with traffic. It was distinctly quicker off the mark than a normal A1 class bike, due to the curious anomaly in the legislation — that 22-PS maximum is almost 50 per cent up on the 15 PS that A1-compliant petrol-engined bikes can make.
More to the point, the E-SM not only makes far more torque than a petrol-engined A1 class bike such as Yamaha's MT-125, it also produces it from zero revolutions per minute. Not surprisingly, the KTM had rocket-like acceleration for an A1 machine, along with the ability to cruise effortlessly and totally smoothly with over 90 km/h showing on its small digital speedometer.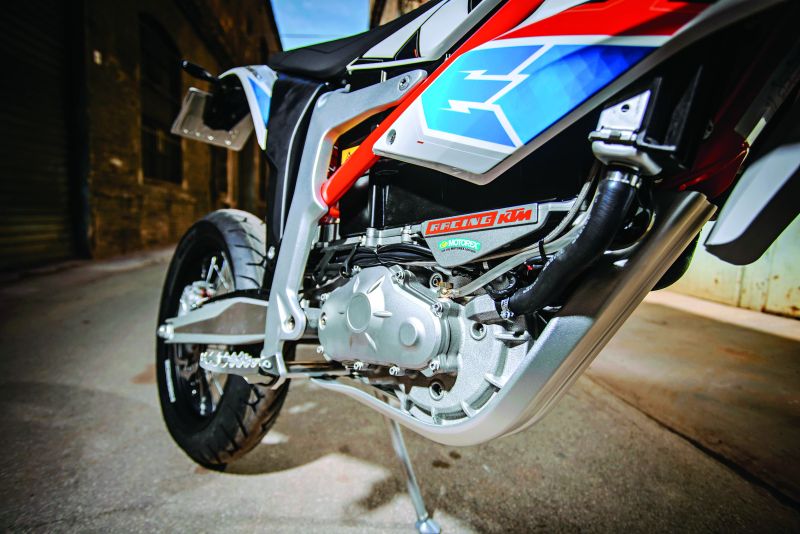 As is normal on a KTM launch, the lead rider's pace was quick as I followed him and a couple of other journos round the succession of hairpins, grateful that the Austrian firm had fitted very well-damped WP suspension at both ends, rather than following many electric-bike manufacturers by saving money with low-grade components. I was also impressed by the grip of the Pirelli Diablo Rosso II tyres, which are respectably wide at 100/80 front and 130/70 rear.