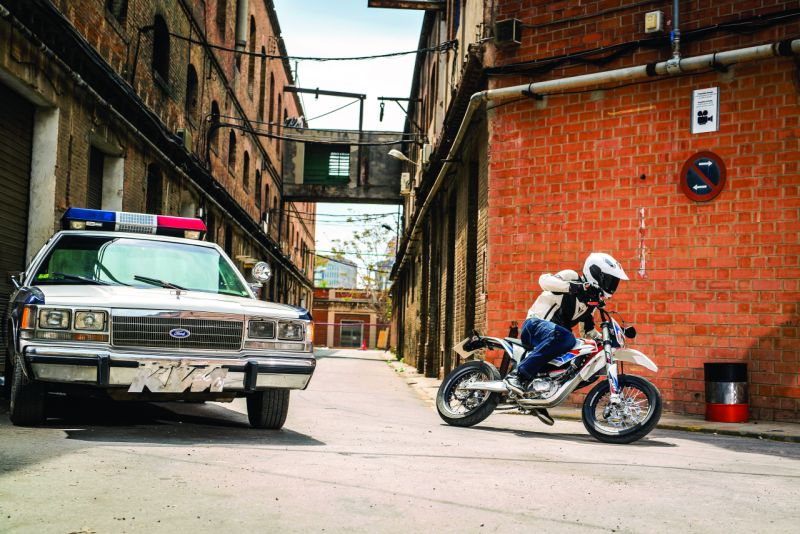 It's electric time for us as we take rides on KTM's Freeride E-SM and E-XC in Barcelona
Story: Roland Brown
It's easy to understand why KTM created the Freeride E-SM, which has the distinction of being the first electric streetbike from a major manufacturer (unless you count BMW's scooter, the C-evolution). Last year the Austrian firm extended its Freeride family of trials/enduro bikes to include the electric E-SX, a lightweight off-roader that is ideal for urban trail parcs.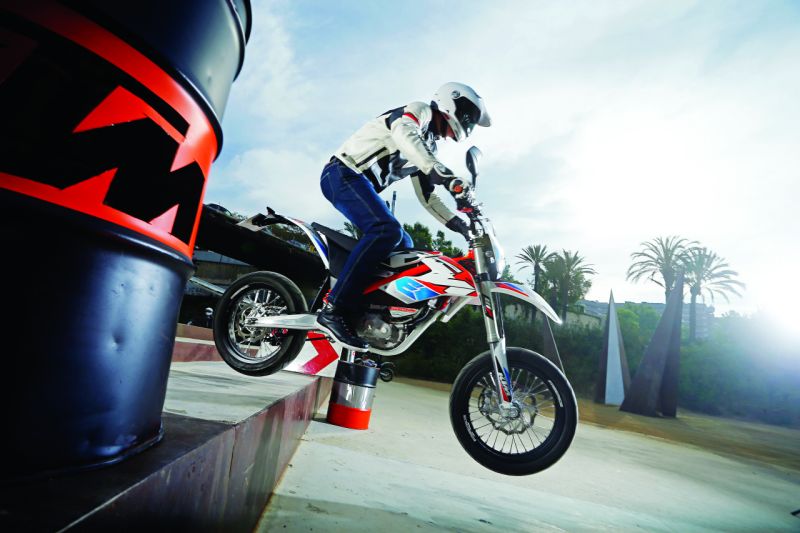 From that it was a short step to add lights, indicators and a few details to make a street-legal dual-purpose model, the E-XC. And at the same time it also made perfect sense to whip off the skinny, knobbly-tyred wheels, bolt in a pair of wider, 17-inch rims wearing smooth street rubber, and create an electric supermoto streetbike called the Freeride E-SM.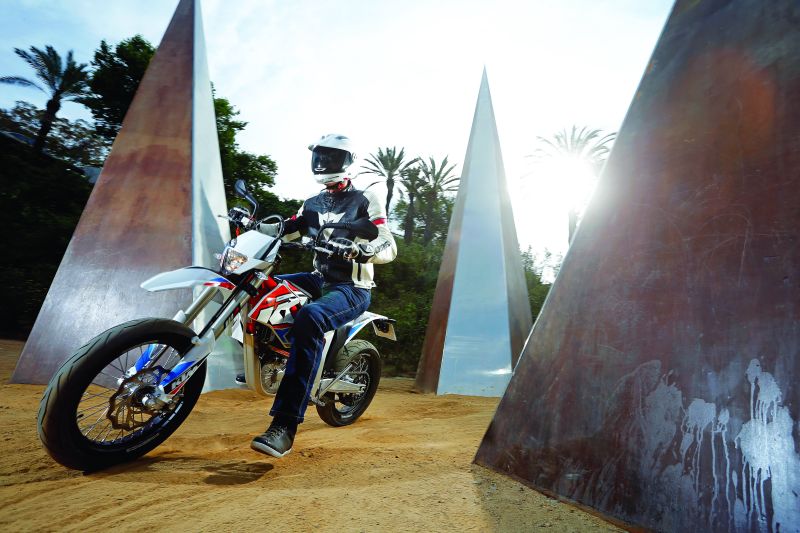 The supermoto model also gets taller gearing and a shorter front mudguard, but in most respects is identical to its siblings. It uses the same chassis layout, based on a frame that combines steel tubes and aluminium rear sections, with a lightweight plastic rear subframe. The shared, liquid-cooled electric motor is rated at 11 kW (15 PS) because that's its maximum over a sustained period (which makes the KTMs legal for European A1 licence-holders), even though it can produce 16 kW (22 PS) in short bursts.
On a bike weighing just 111 kg that's enough for heaps of fun. With no clutch or gearbox to worry about, and a bicycle-style left-hand lever to operate the rear brake, the E-SM is very rider-friendly, albeit slightly strange at first. Just turn the ignition key on the fork leg to light up the display on the steering head, which shows remaining charge via three green lights, plus yellow and red lights that come on with 40 and 20 per cent to go.