If you're looking for a big *beep* cruiser, but an overload of chrome and too much bling make your guts churn, then maybe Triumph just might have a perfect motorcycle for you.
When we noticed that the Thunderbird Storm indeed formed a part of their Indian line-up, we pestered the company officials, their public relations company, dealers, tea vendors and anyone remotely connected with the British marque to get a ride on the bike. Yes, we managed to convince them, and here's an exclusive ride report of the big bad cruiser in India!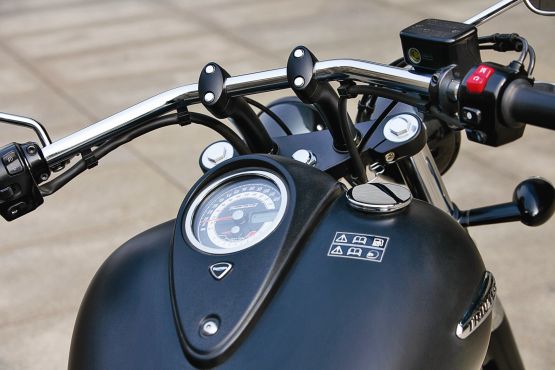 Like a slick and well-edited sequence from Guy Ritchie's film, in a blink we had our riding gear packed, boarded a jet-plane and the next thing you know we were at Triumph India's makeshift home (the dealership opens this month) on the outskirts of our national capital.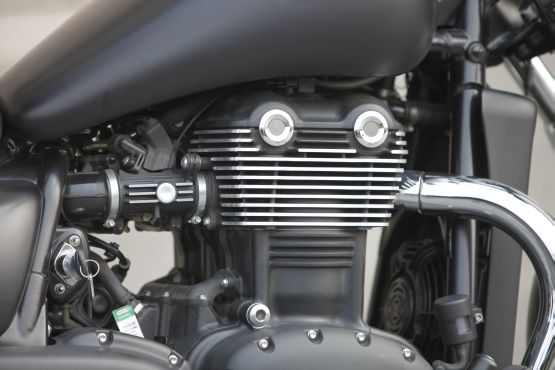 The Thunderbird Storm is seriously beefy, but the moment I swing me leg over it, this giant cruiser becomes surprisingly manageable. The roar from the 1,699-cc engine, two glaring headlights and its all-black bodywork give us a glimpse of Hinckley's dark side. When it comes to the Storm, John Bloor seemed seriously inspired by Henry Ford, 'coz black is the only colour on offer for this bad boy cruiser. The fuel tank, fork barrels, wheels, mudguards, engine, rear shock springs, instrument console, indicator and headlight body don the black hue. This is probably the blackest bodywork you can get on a bike of this size. The instrument console is centrally positioned on the top of the large 22-litre tank and it is difficult to keep an eye on it if you're wearing a full-face lid and are on the go. However, it offers useful information like a fuel gauge, range, integrated rev counter, which can be accessed via scroll button on the handlebars. The dark body and restrained styling will certainly have many admirers in India as well. Riding during a busy weekday, this dark knight with its twin headlight made more heads turn than the overpriced and oversized SUVs that most people are nuts about.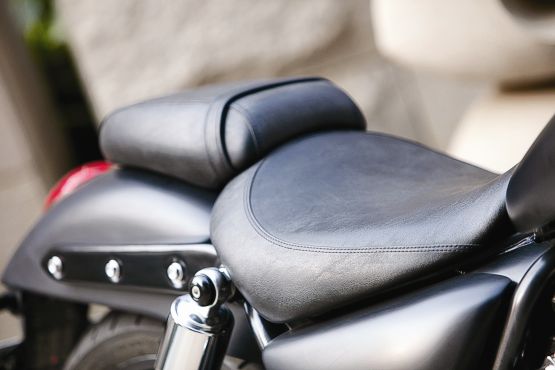 It not just looks good, but is also very comfortable to be on, and after having ridden in the treacherous traffic of the city, this is quite an endorsement for the Triumph's ergonomics. The slightly downturned handlebar, which obviously is also in black along with the forward-mounted footrests and low seat make for a good riding position. Thanks to the right seat height, even averagely built Indians, like yours truly, will be able to get both feet on the ground without struggle. (see Page 2 for more)