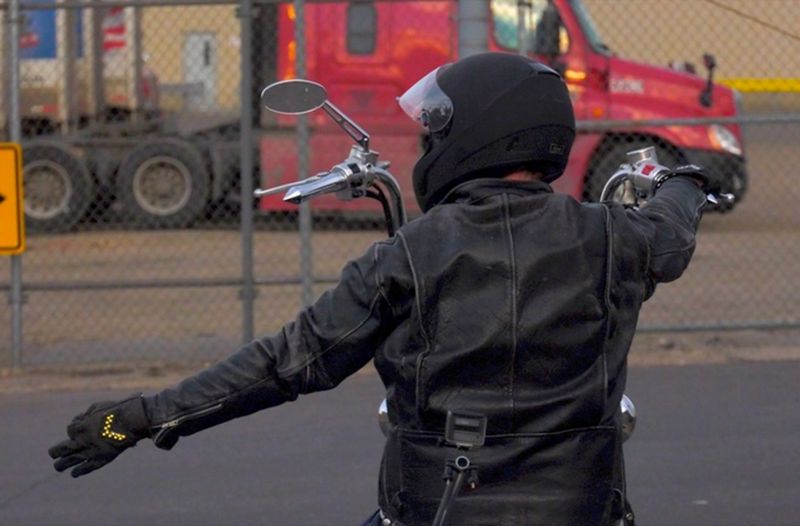 The gloves feature bright LEDs that can signal a lane change or turn in direct view of other road users.
The powerful chevron LEDs built into these gloves can be activated either with the push of a small button in the thumb, or by simply sticking your hand out to indicate a turn or a lane change. The gloves can also work in conjunction with the motorcycle's turn signals, by installing the SignalBox accessory.
SignalWear's CEO and Co-Founder Troy De Baca was involved in a motorcycle accident in 2012, and since then he has been working towards improving rider visibility and safety. He had this to say while introducing this new product. "SignalWear's Smart Signal Blinking Gloves automatically blink when you change lanes or turn, which is when most deadly motorcycle accidents happen. Since the rider's gloves are higher than the turn-signals on the bike, the flashing is more in the line of vision for other drivers, providing added safety to motorcycle riders – especially when they're navigating in a crowded, urban environment."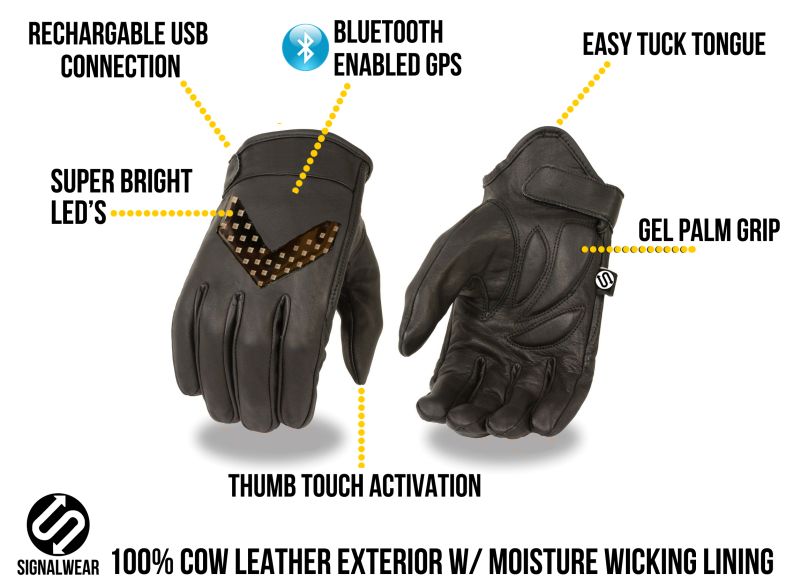 Riders will have an option to use the SignalWear GPS app, which will add Bluetooth connectivity and GPS navigation functionality to these gloves, without the distraction of looking away from the road. Users will be alerted of upcoming turns and lane changes through vibrations.