Shell India have onboarded Bollywood actor Shahid Kapoor as the brand ambassador for their lubricant business in India. Shell aim to expand their customer base by banking on Shahid's pan-India popularity and youthful energy.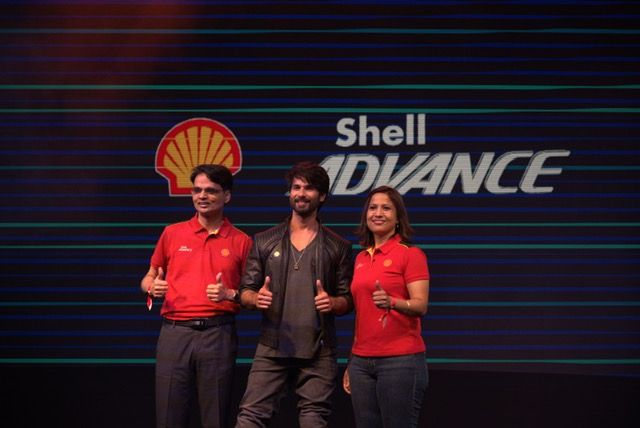 Shell India have also revealed their new brand campaign, "Rukna Mushkil Hai" (or "Difficult to Stop"), for the Shell Advance range of motorcycle oils. The campaign celebrates the spirit of new India and the unstoppable Indian riding community, the everyday riders, who are powered by passion, determination, hope, vision, and Shell Advance engine oil.
Announcing the new brand ambassador and the campaign, Amit Ghugre, Automotive Sales and Marketing Manager, Shell Lubricants India, said, "At Shell, we constantly strive for progress. This collaboration strengthens our goal to support the hardworking spirit of bikers and power their progress. Shahid is an obvious choice as he has the right appeal and passion for love for bikes that has endeared him to millions of Indians, as a beloved youth icon. We are truly delighted to have Shahid on board as the brand ambassador for Rukna Mushkil Hai"
Sharing his excitement, motorcycle enthusiast and brand ambassador, Shahid Kapoor said, "Rukna Mushkil Hai' showcases how Shell Advance transforms into a catalyst that enables and empowers riders to achieve their goals. I am proud to partner with Shell Lubricants India to bring the brand closer to Indian bikers, to be a part of their unstoppable journey and make a difference."
To capture the brand's youth centricity, Shell Lubricants India roped in MTV Hustle contestant Gaurav Mankoti, also known by his stage name, VOID, to compose the upbeat track that features in the TVC starring Shahid Kapoor.
Shell Advance range of motorcycle oils is designed for different types of motorcycles and riding styles and includes Shell Advance Fuel Save, Shell Advance Ultra, Shell Advance AX7, Shell Advance AX5 and Shell Advance AX3. The portfolio represents mineral and synthetic four-stroke, two-stroke motorcycle and scooter engine oils recommended for different types of motorcycles and riding conditions.
Story: Alshin Thomas
Also read: Updated Hero Xtreme 160R 4V Launched