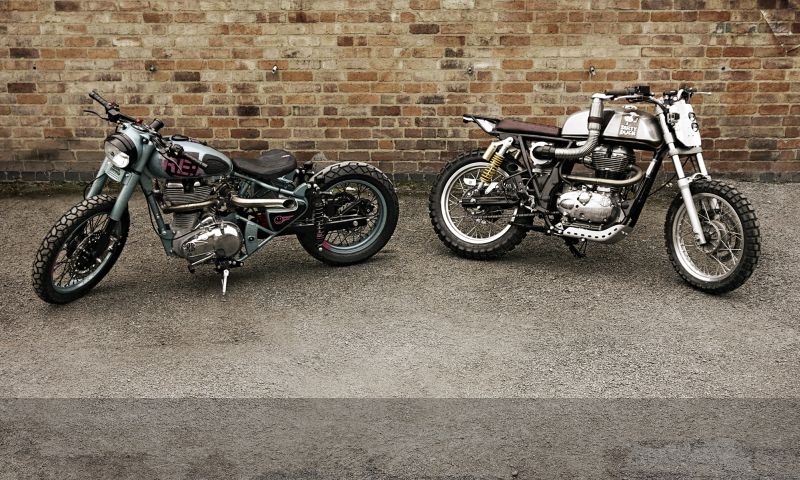 The company showcased two custom motorcycles at the Wheels and Waves festival
For the third time now, Royal Enfield have travelled to Europe to be part of the Wheels and Waves event; one of Europe's major surfing and motorcycling festivals. This year's edition was held in Biarritz, France, from June 8 to June 12, and featured everything from vintage bikes to surfing, to art and music. A historic collection of the finest art from Royal Enfield's rich motorcycling heritage was displayed, alongside a wide collection of motorcycle and surfboard art and photographs. The entire range of Royal Enfield motorcycles was showcased, along with two custom renditions; Mo'Powa' and Dirty Duck.
Mo' Powa'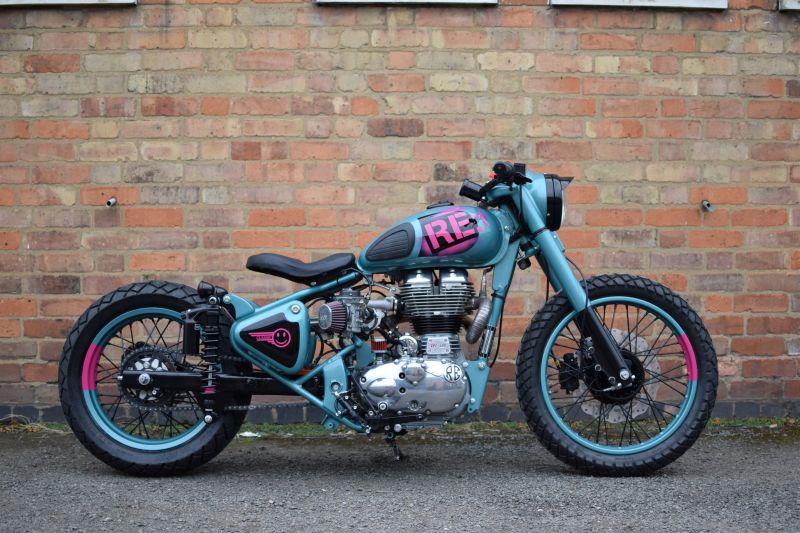 Mo' Powa' is a brutish version of a Classic 500, a cross between a dragster and something out of Mad Max. Royal Enfield went the forced induction route with this build, adding a turbocharger, as well as a custom exhaust built by Harris Performance. Although lacking mudguards and featuring a low handlebar and lengthened swingarm, this bike still retains the traditional Royal Enfield form, and is easily recognisable as one.
Dirty Duck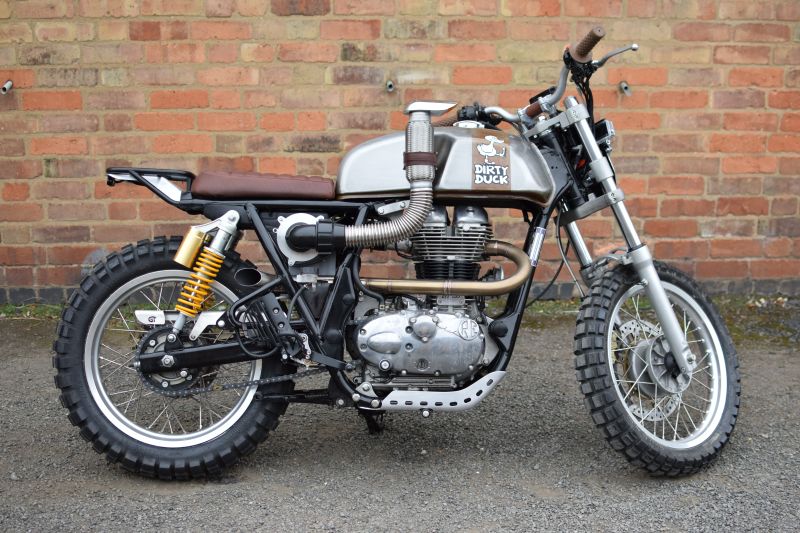 Dirty Duck is Royal Enfield's interpretation of a Land Rover on two wheels. The first thing you would notice is the snorkel, built by Harris Performance, and the high-level exhaust peeking out above the swingarm. The angular form of the Continental GT has been retained to convey the idea of utilitarian toughness, while the knobby tyres and high ground clearance state that this is a bike that is built to go absolutely anywhere, and comfortably wade through three feet of water — hence the name. The fuel tank has been naturally rusted to give it a seasoned look, and at the same time make it obvious that one should not feel bad about dropping it, or hesitate from pushing the Dirty Duck to its muddy limits.