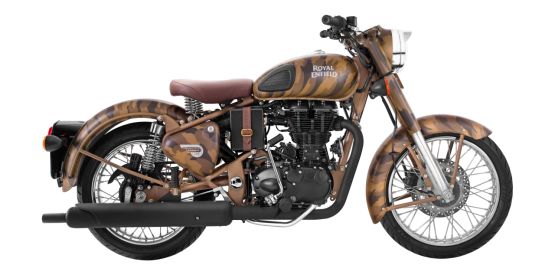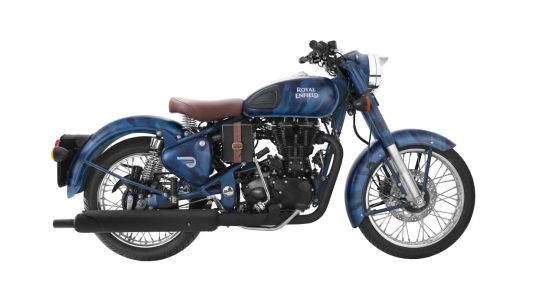 Royal Enfield have done nothing but embrace their retro leanings, and Bulleteers have loved them for it. Well, they've taken their classic ethos a step further with the newly launched limited edition Classic 500 bikes. These special editions are cosmetically enhanced only, with all the mechanicals and electronics remaining stock, and as is the norm from the Royal Enfield stable, they're a throwback to a bygone era – this time its dispatch bikes used during the World Wars.
They've launched three colours, two of which – Desert Storm Despatch and Squadron Blue Despatch will be sold here in India, while the third – Battle Green Despatch will only be sold in International markets because it isn't legal to have military-shade green bikes in India. Only 200 of these bikes will be manufactured in each colour, and RE have also launched a full range of gear to complement them.
At the launch event at RE's flagship showroom at Khan Market – New Delhi, RE CEO & MD Siddhartha Lal spoke about what goes in to making these one-off bikes, he said, "Each Royal Enfield Despatch motorcycle has been handcrafted using a unique film transfer technique that uses a delicate and precise hands-on process to transfer the camouflage pattern on the motorcycle's skin. Each body panel of each motorcycle requires specialized and dedicated personnel skills. When these panels are assembled on a single motorcycle; the result is a signature camouflage pattern for each individual machine. Hence, no two motorcycles have the exact same design – making your motorcycle the only one of its kind to ever roll out of the factory."
The gear too is inspired by that worn by dispatch riders during the World Wars, and infuses leather, twill and canvas into its creation. Lal also alluded to this gear – "Royal Enfield has been instrumental in creating and growing the leisure motorcycling segment in India over the last 60 years. One of the major gaps that our customers have faced while adventuring on our motorcycles around the country is the lack of good motorcycle apparel and accessories. We believe that with our expanded offering of purpose built, meticulously detailed and well crafted motorcycle gear, our riders will enjoy their motorcycling experience even more. We have also got a wider range of urban protection and moto-inspired clothing which enhances the motorcycling experience in cities or for weekend rides, and looks great when one's not riding as well."
In an interesting development, both the bikes and the gear will all be sold exclusively on Royal Enfield's online store, and they'll go on sale from the 15th of July.