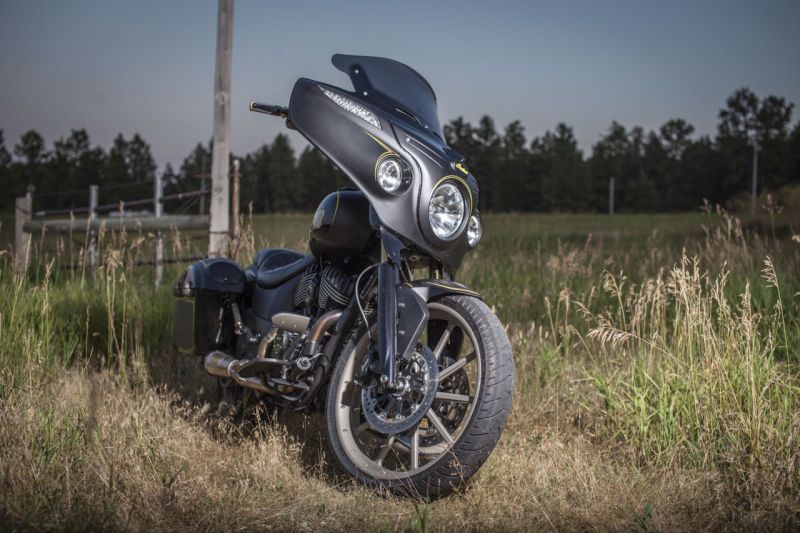 Roland Sands, known for his love and passion to customise motorcycles, has exclusively designed customer Justin Amstutz's 2015 Chieftain, giving it a completely new look.
Roland Sands Design (RSD) chopped, hacked, and took apart every nut and bolt, to build a new machine with a little extra grunt that would stand out amongst other Chieftains. The result was a masterpiece.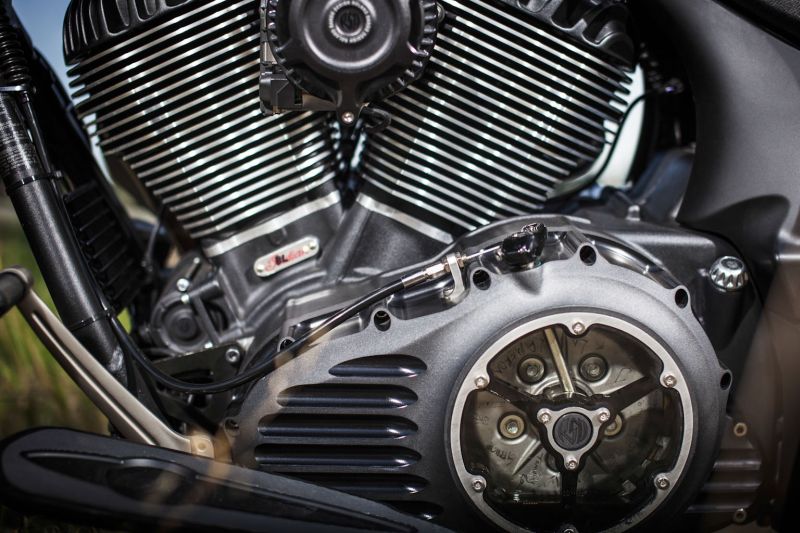 RSD used various in-house developed prototype parts to build the custom Chieftain. These include new all-black cam-covers with see-through panels, Capone prototype front and rear tyres with a Cerakote finish, a BMW S1000RR front fender, a detachable passenger seat, RSD Slant exhaust, and numerous brass accents.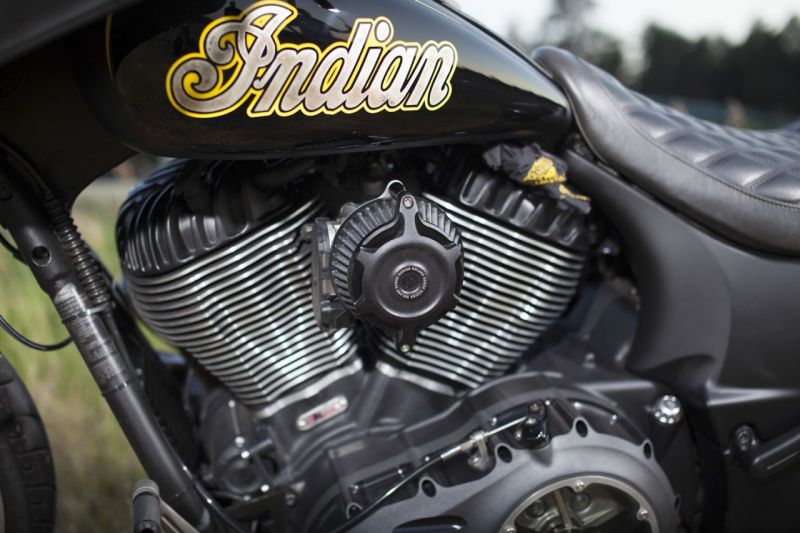 The all-black Chieftain and the various custom-made RSD prototype parts shows the hitherto understated dark side of the Chieftain, making it stand out in a crowd.